One Man's Journey
May 27 2019
It's October 5, 1941.
In just three days, the defending Southwest Conference Football Champions will be playing NYU in The House that Ruth Built. You want to be there, but there are no funds for trains or buses.
What's a poor Aggie to do?
The answer is find a way.
If you are Kyle Drake, Class of 1943, your way is found by walking outside and hanging your thumb in the wind.
Three days, 1650 miles and one date with a Pittsburgh gal later, Kyle was in Yankee Stadium cheering the Aggies to a 49-7 victory over the Violets (yes, they are really called the Violets.)
It was his twentieth birthday.
One night in the Hotel New Yorker and it was time to head home. Kyle grabbed a sign from the lobby, probably used to show attending Aggies where to catch the bus to the game the previous day.
He walked outside to the corner of 8th Avenue and W 35th and held up his sign.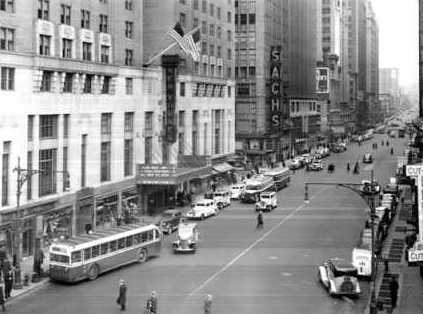 On the journey back to College Station, Kyle used his sign and sort of a travel diary, writing things like:
"Beat NY 49 - 7"
"Had Aggie get together after the ballgame"
"Visited Several Points in New York"
"Saw old Dookie Pugh" (Quarterback of the Aggies 1939 National Championship team, then playing for the Giants)
"Saw Times Square - pretty nifty way to get the news! And NYU - Aggie football score flashed on!"
"Northern Gals Ain't So Good Looking"
"Stood on corner in Washington DC with this sign. I'd say 5,000 people saw it - not bad advertising, I'll say!"
"Looked Washington over but didn't see old F.D.R."
"Saw Alabama University campus - it's a beaut!"
"Someone up there said that North won the war - just goes to show you how stupid Damn Yankees are!" (Yes, that's an Aggie Joke.)
"Traveled thru Louisiana, Mississippi, Alabama, Georgia, Tennessee, Virginia, Dist. of Columbia, Maryland, Pennsylvania, New Jersey and New York"
"Hitched all alone!"
"6 days for a round trip!"
Kyle had accomplished his mission with skill and efficiency. And his hitchhiking sign made a heck of a souvenir.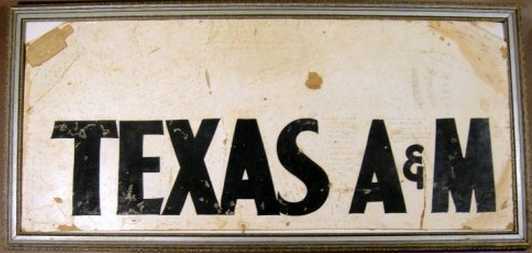 Kyle Drake was an animal husbandry major. I would like to tell you about how he went back to Laredo and took over his daddy's ranch. How he begat three more generations of Drakes and the old place is still in their hands. How I had the chance to meet him before he passed and heard all about his journey from his own lips.
I want to tell you that, but I can't.
Because what really happened is this.
On March 6, 1945, Lt. Kyle N. Drake, Jr., USMC, was killed in action on Hill 362A, the scene of some of the bloodiest fighting on Iwo Jima.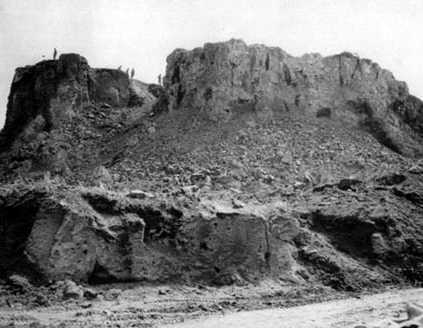 Six days earlier he had been cited for valor. The citation read, in part:
"With complete disregard for his own safety, and despite heavy mortar and machine gun fire, he reorganized his unit, which had become disorganized as a result of the heavy enemy fire, and moved it forward to fulfill his mission in an amazingly short period of time...On this occasion and through this most difficult operation, his tactics, skill and cool efficiency were principal factors in the success of his unit. His conduct at all times was a source of inspiration to his men."
Lt. Drake, and the thousands upon thousands who have made the same sacrifice, that their journeys end so that our national journey may continue, should at all times be an inspiration to us.
May our conduct in the enjoyment of the freedom they died to protect be worthy of their sacrifice.