Aggies on the March - Texas A&M, 1908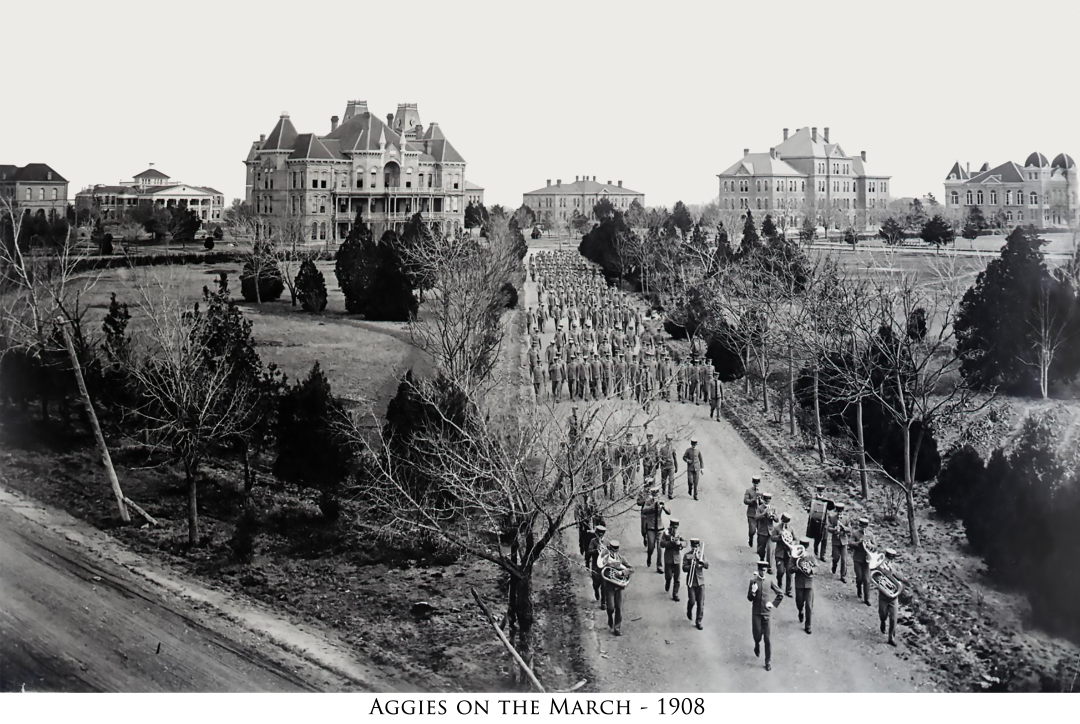 This photograph was originally taken for the 1908 Texas A&M yearbook, which for some unfathomable reason was called The Long Horn (it was changed to Aggieland in 1949.)


It's caption in the 1908 yearbook was "Corps Marching."


Aggies cherish their history, but I don't need to tell you that.

It will make your favorite Aggie smile.


It's 24 by 18 inches, with ample margins, so it looks great in a standard size frame without a mat.

Scroll down to order.


18 by 24 inches
On heavyweight fine-art paper
An instant heirloom
This is a high quality fine-art print.

Our heavyweight fine-art paper is acid free, cold pressed, with an elegant ever so lightly textured finish. This surface allows the inks to 'bite', reproducing the shading and tonality of the original vividly, beautifully, and exactly.

The inks are guaranteed color-fast for 80 years, which means you won't need to lay out the extra money for UV glass. You can hang your print in direct sun and it will be just as bright when they are passed on to the next generation it is the day it ships.

It's an instant heirloom. Get yours before they're gone...and get one to give to a friend. He'll owe you!


Shipping is $5 for this item.
Ships within 3 business days.
Ships in a sturdy tube.
Guarantee: If you don't love it, we will buy it back. No time limit.