Austin in 1887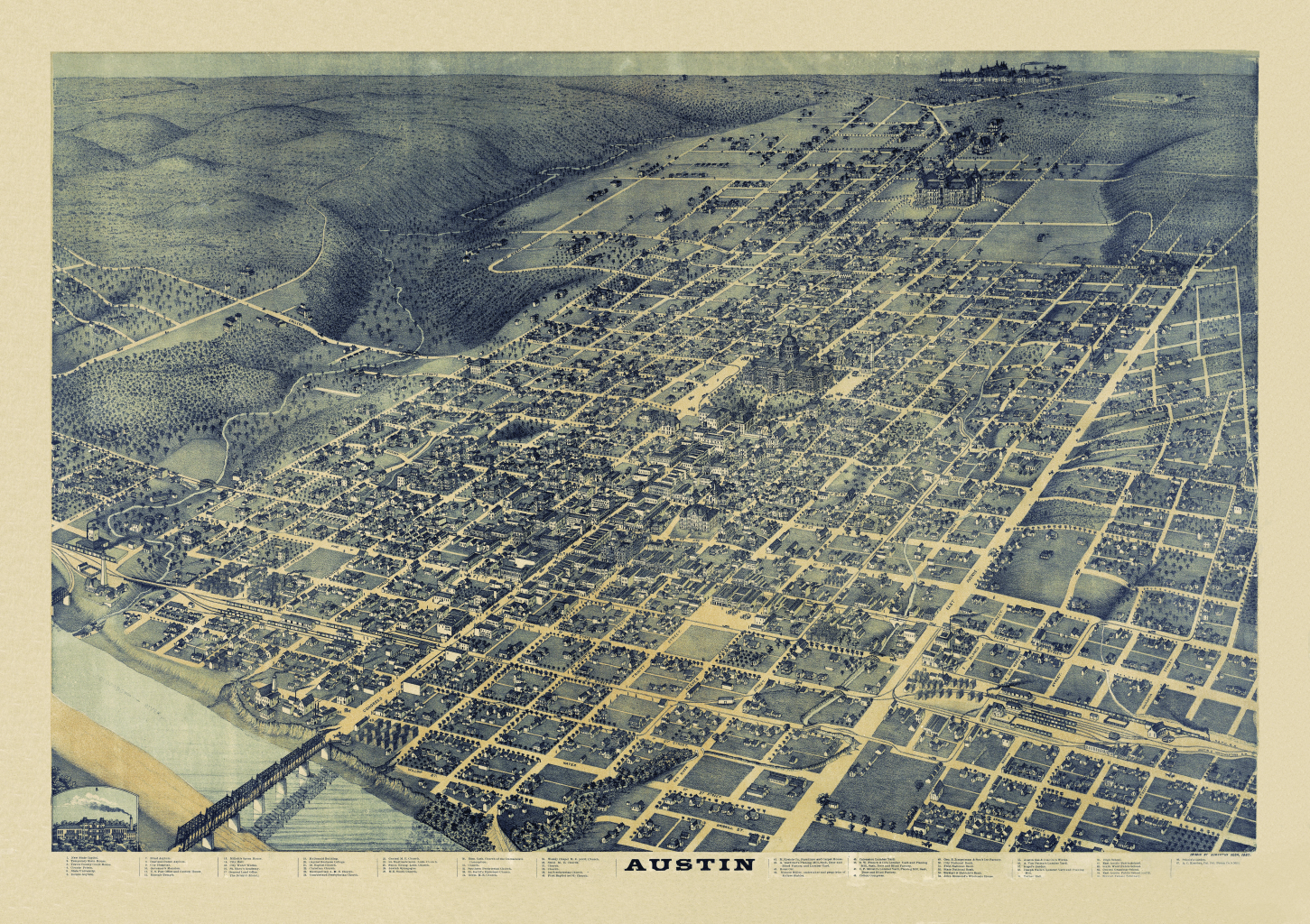 Cast your eye on the capital of Texas, population 11,000 and growing. The Capitol Building is almost complete and the University of Texas was in its fourth year.

What you see here is a bird's eye view, also known as a perspective map.

The artist first used plat maps and surveys to get the lay of the land, then came the arduous task of walking every street, making hundreds of sketches of the the buildings and landscape from various angles.

Then adjusting the perspective upward and compiling it all into a cohesive and accurate map of the town. People of the nineteenth century were enthralled. Can you blame them?

Augustus Koch (1840-1899) made a career of traveling the country creating these views. He was especially fond of Texas, and the feeling was mutual.

The Austin Weekly Statesman reported in 1887:

"Austin is nearly as pretty on paper as she is in nature, at least such is the opinion formed from an examination of the handsome new lithographic map drawn by Augustus Koch. In it a bird's-eye view of Austin is given, showing clearly and distinctly all the principal public buildings, business houses and residences, and generally all the houses of the city, with the streets laid off accurately and carefully. It is a fine piece of work, and does credit to its author and the publishers."

This fine-art print measures 34 by 24 inches, and there are only 254 copies in the limited edition. That's one for each county in Texas.

Which wall will you hang it on?
The Same View Today: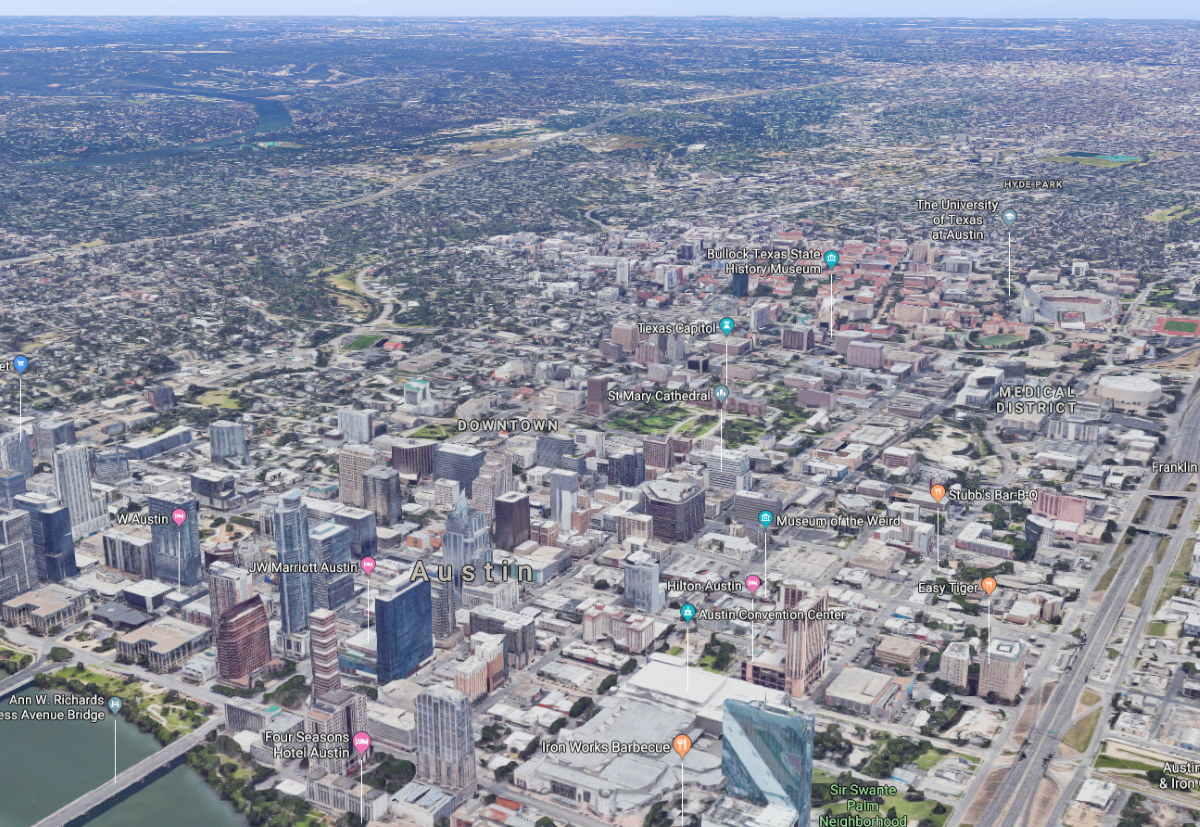 Some close-up views from 1887: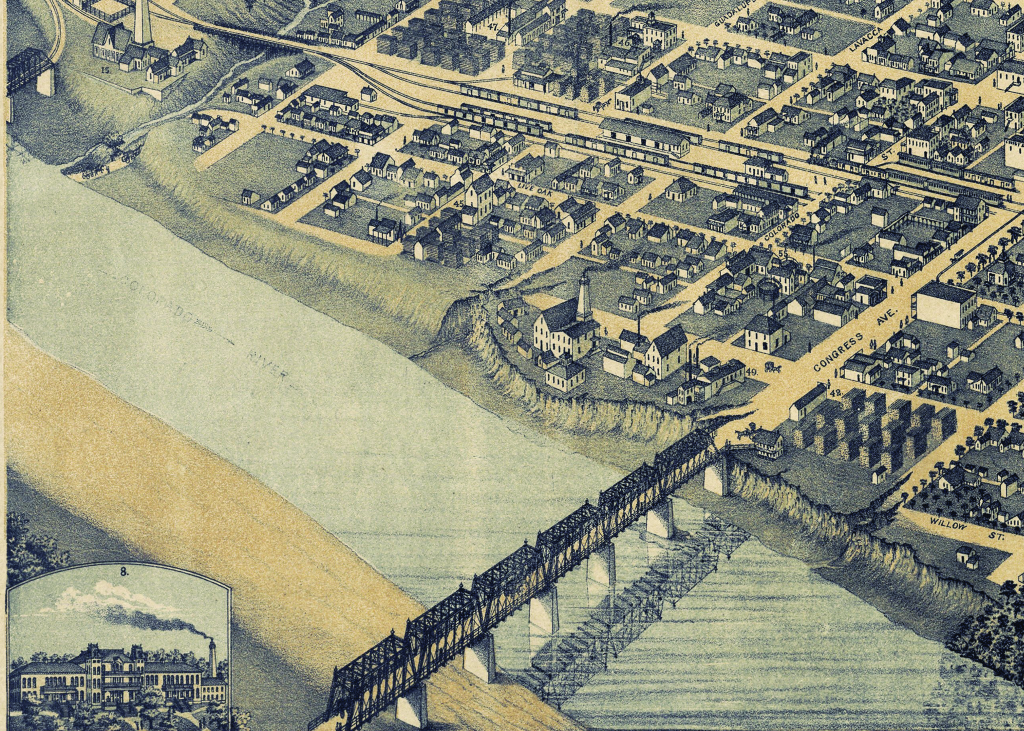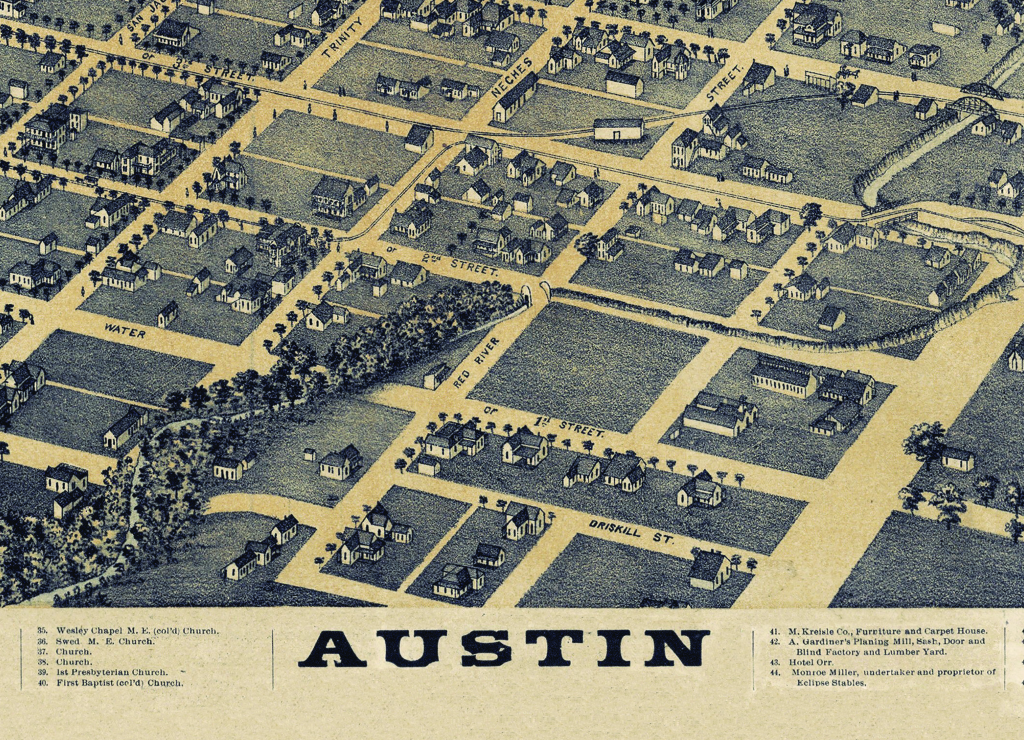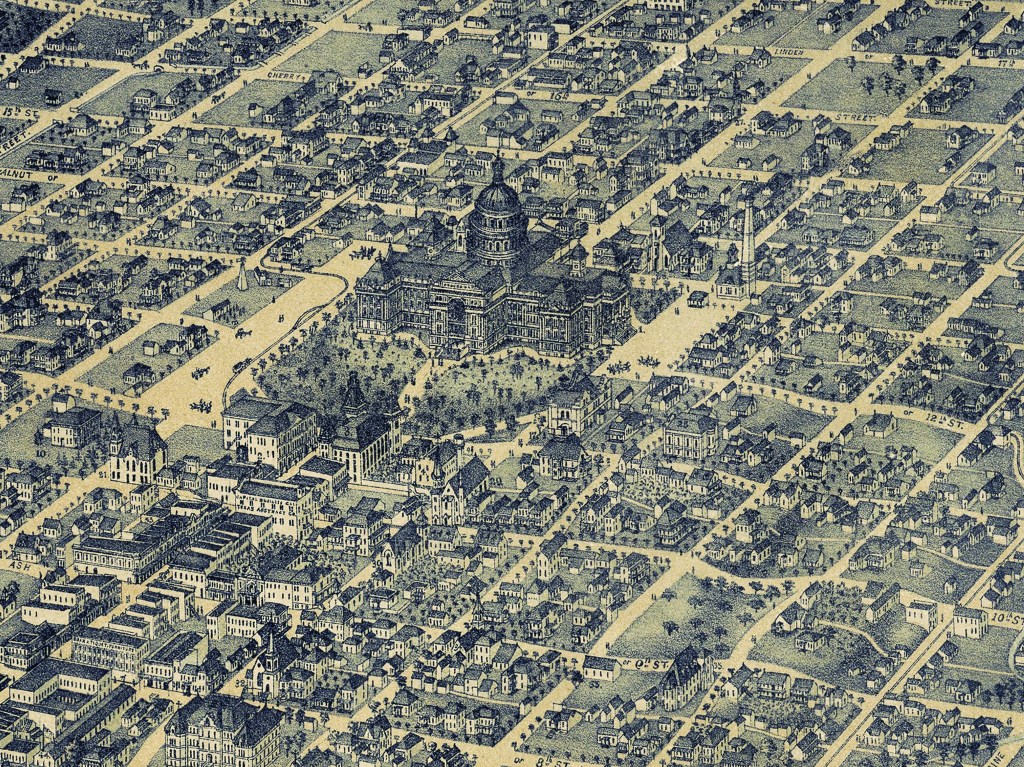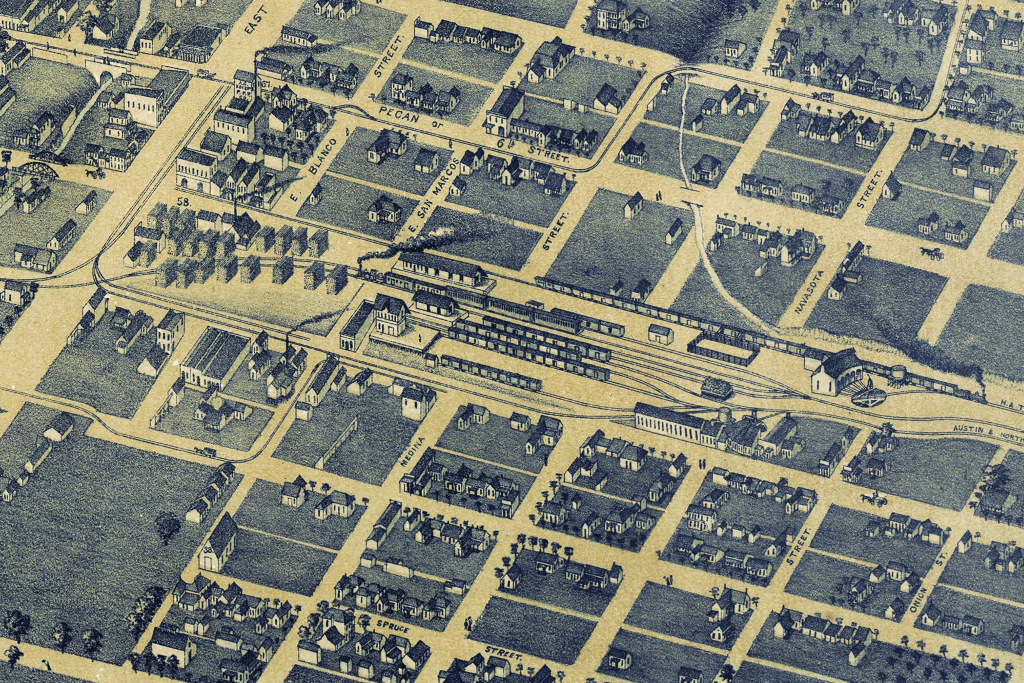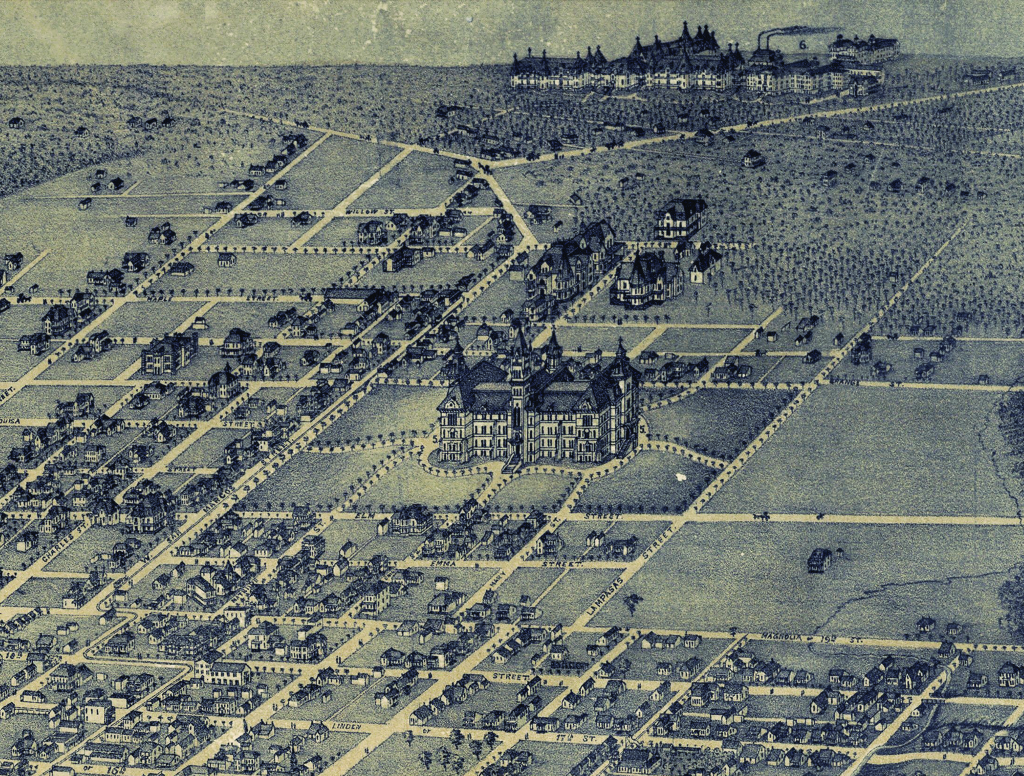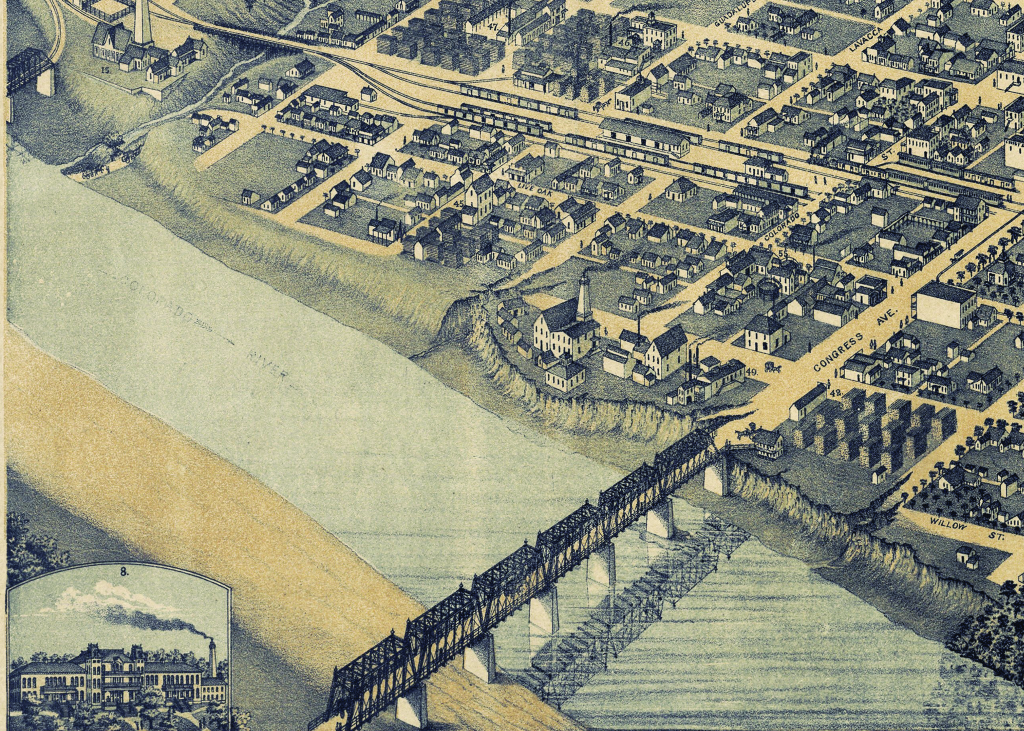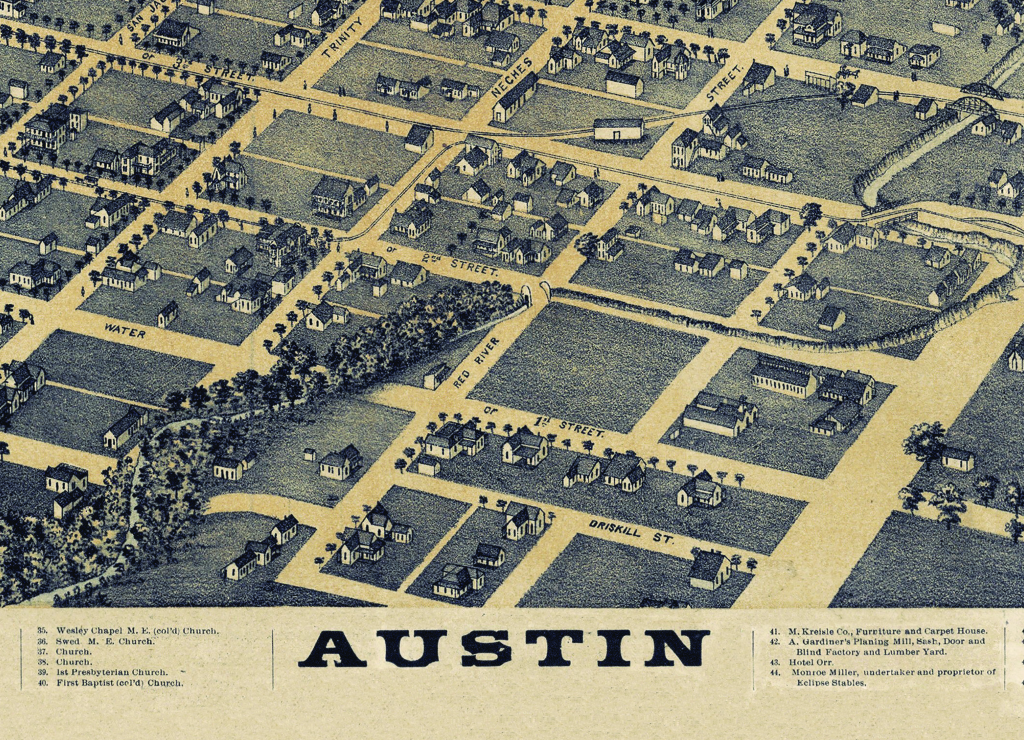 Get your copy of this great map at a very special price...
(Special offer ends soon)
34 by 24 inches
Limited Edition of 254 Copies
Each one is hand-numbered
This is a high quality fine-art print.

The paper is acid free, cold press cotton watercolor with an elegant ever so lightly textured finish. This surface allows the inks to 'bite', reproducing the shading and tonality of the original map vividly, beautifully, and exactly.

The inks are guaranteed color-fast for 80 years, which means you won't need to lay out the extra money for UV glass. You can hang your map in direct sun and it will be just as bright when they are passed on to the next generation it is the day it ships.

It's an instant heirloom. Get yours before they're gone...and get one to give to a friend. He'll owe you!
Shipping is $5 for this item.
Allow two weeks for delivery.
Ships in a sturdy tube.
Guarantee: If you don't love it, we will buy it back. No time limit.