A History Class in One Map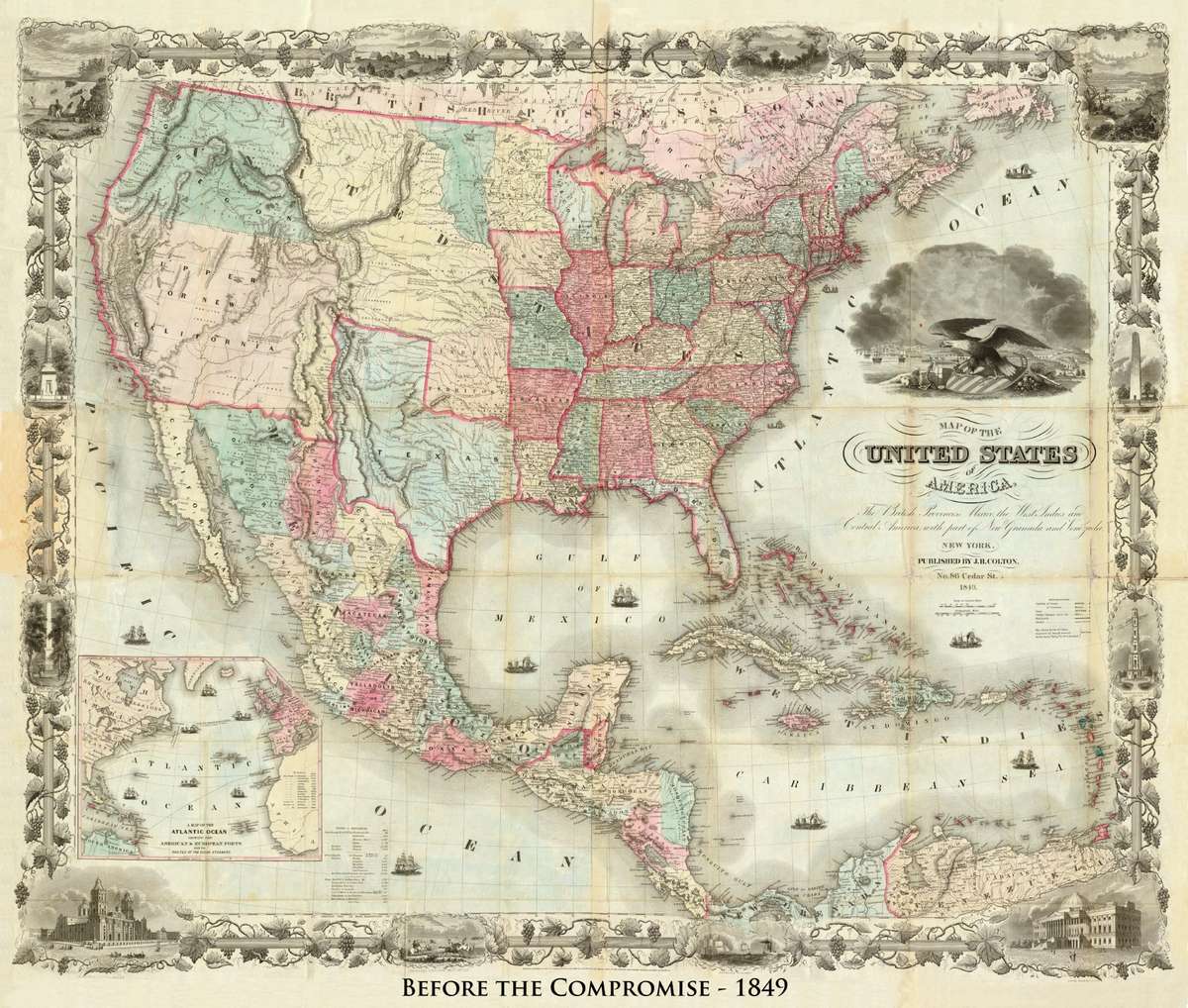 Before the Compromise - 1849

This is a history class in one map.

It's not often the past and the future of a place are written so clearly on the face of a map.

Here is the United States of America, not yet three-quarters of a century old, spanning from sea to shining sea.

And right smack in the middle is Texas, the keystone in the arch of manifest destiny.

Look at her borders gathering in half of New Mexico and pushing all the way up to what is now Wyoming. She would be whittled down to the shape we know and love the following year, in the Compromise of 1850.

What you see here is America just a year after the completion of the Mexican War. The Treaty of Guadalupe Hidalgo had ceded to us what would become the states of California, New Mexico, Arizona, Nevada, Wyoming, and Colorado.

People in the old states, both North and South, were casting one eye West to the big empty, while fixing the other firmly on each other.

So there it is: the original colonies, the first states, Texas in her republic configuration, the outcome of the Mexican War, and the seeds of the Civil War. All in one map.

It was published by J. H. Colton, a man who spent sixty years as America's premier map publisher. This one is sought after for its vignettes from across the fruited plain and its grapevine border.


Maybe those are the grapes of wrath from which a vintage would be trampled in the years that followed.

At the bottom right corner is the United States Capitol Building, before the high dome and larger house and senate chambers were added.

And finally, there's the eagle and shield. Why cant the Bureau of Engraving and Printing put something like that on our currency today?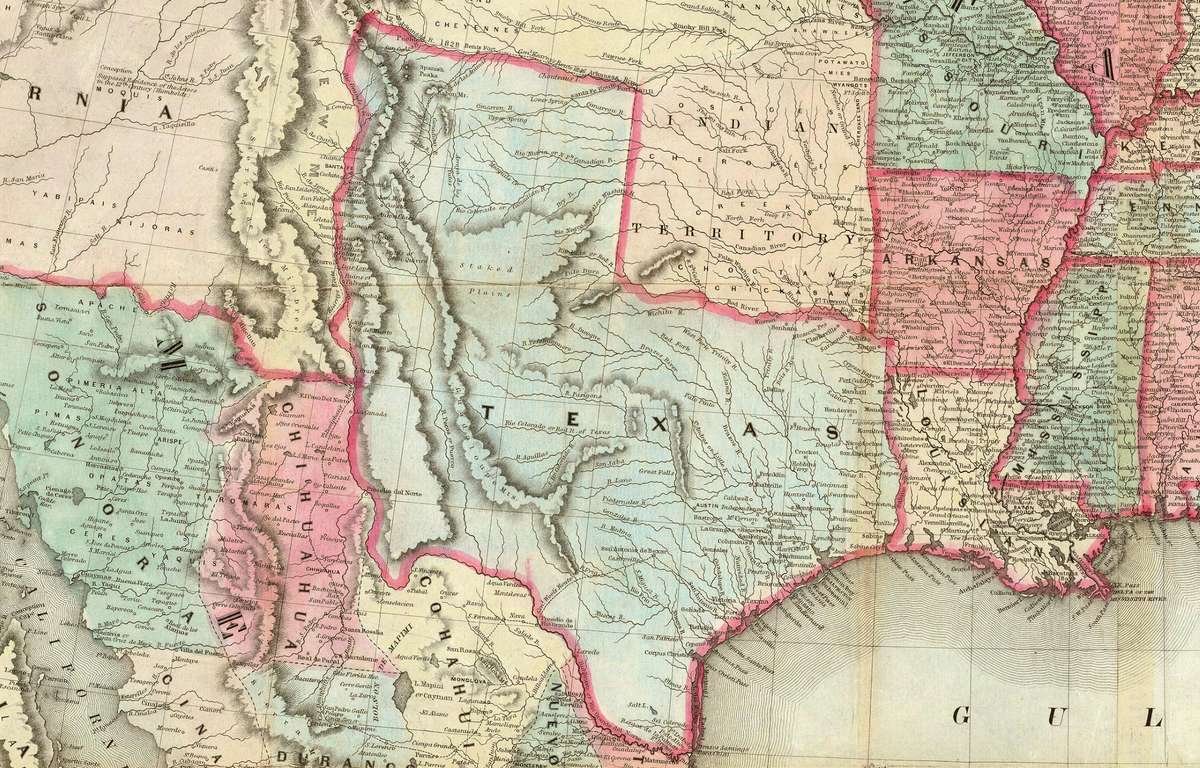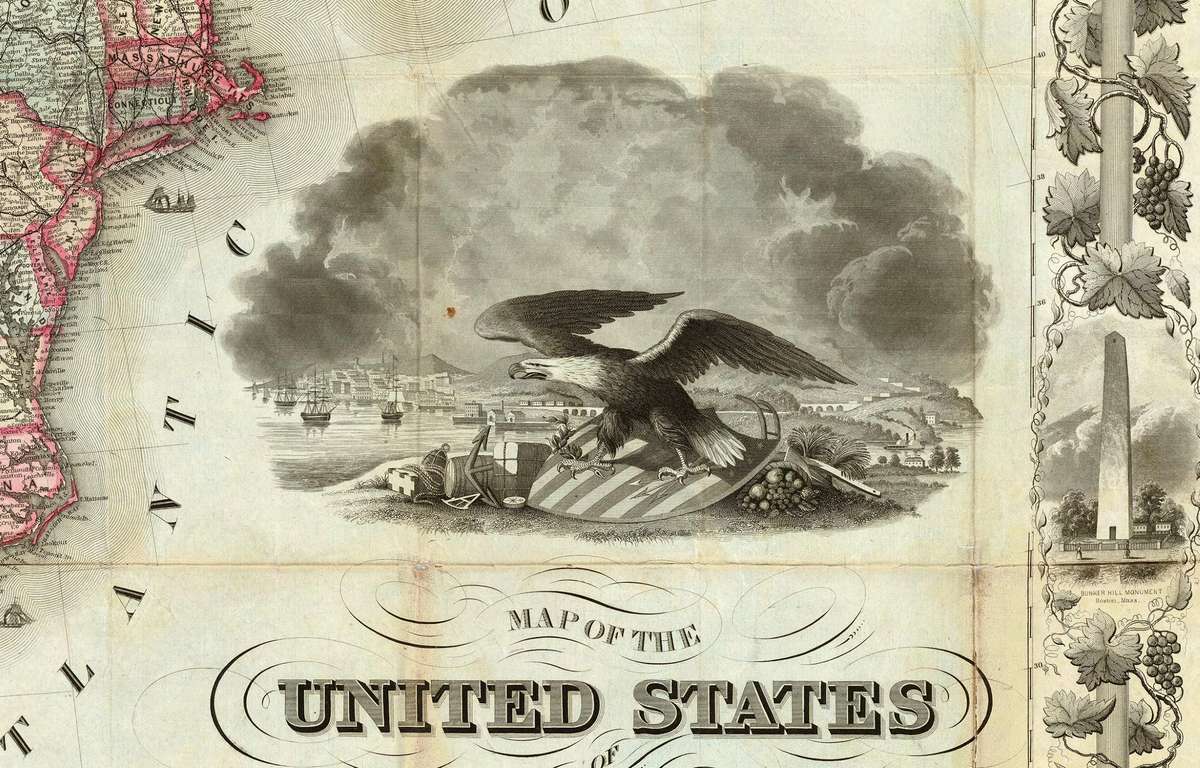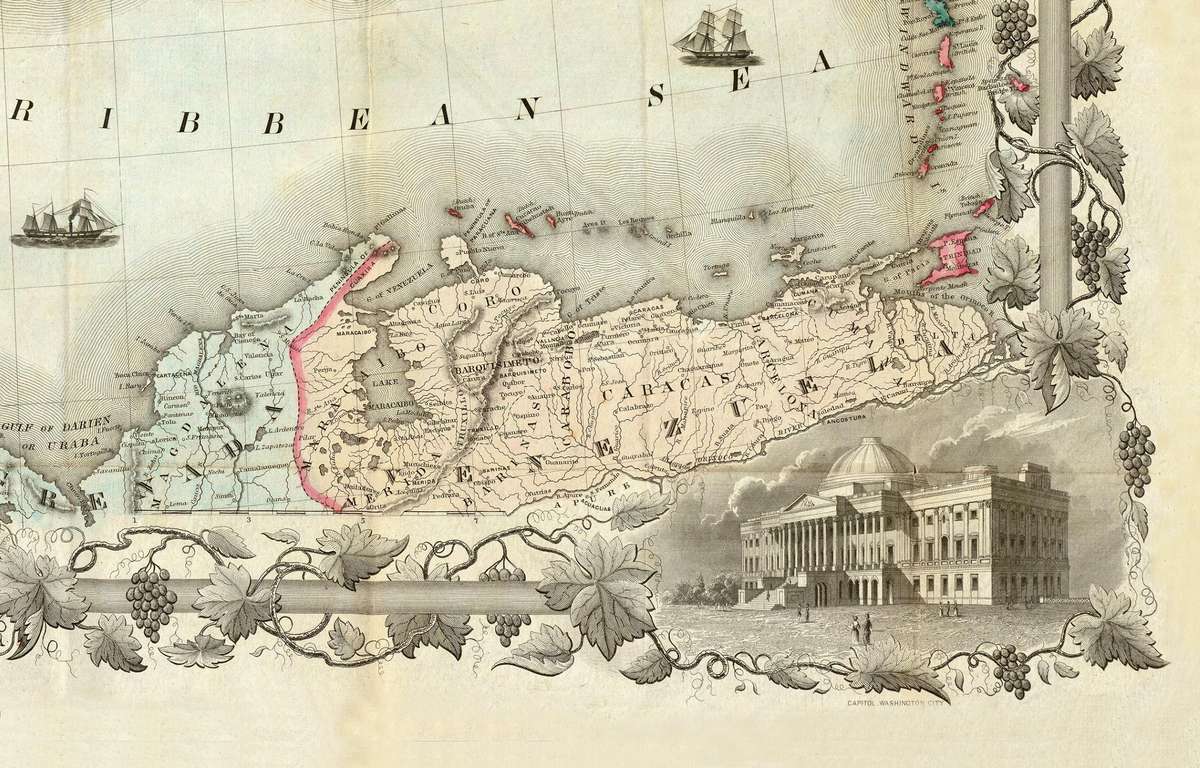 28 by 24 inches
Limited Edition of 254 Copies
Each one is hand-numbered
This is a high quality fine-art print.

The paper is acid free, cold press cotton watercolor with an elegant ever so lightly textured finish. This surface allows the inks to 'bite', reproducing the shading and tonality of the original map vividly, beautifully, and exactly.

The inks are guaranteed color-fast for 80 years, which means you won't need to lay out the extra money for UV glass. You can hang your map in direct sun and it will be just as bright when they are passed on to the next generation it is the day it ships.

It's an instant heirloom. Get yours before they're gone...and get one to give to a friend. He'll owe you!
Shipping is $5 for this item.
Allow two weeks for delivery.
Ships in a sturdy tube.
Guarantee: If you don't love it, we will buy it back. No time limit.