Fort Worth in 1891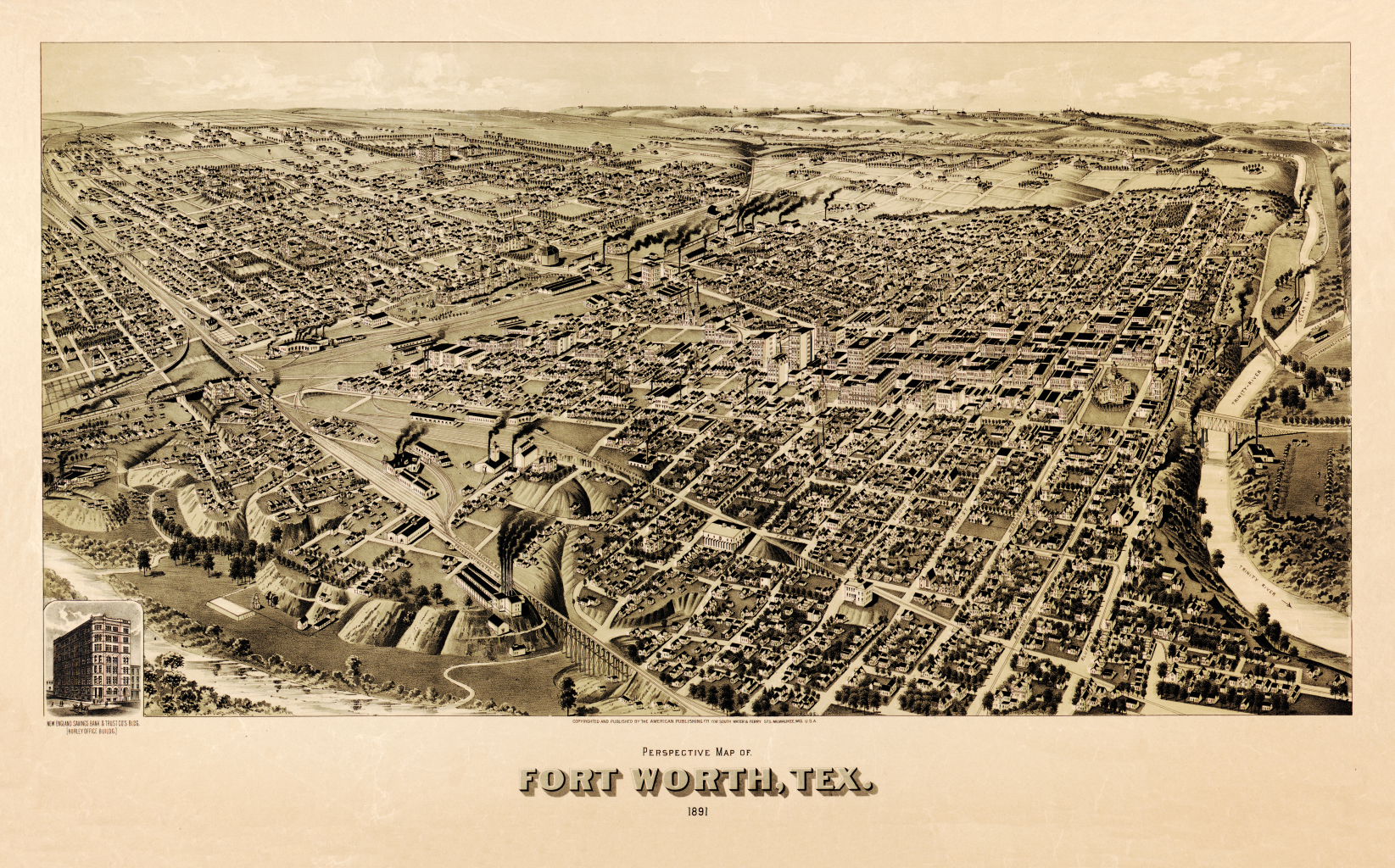 Old Fort Worth
In the late nineteenth century, cities commissioned birds-eye views like this as promotional materials. But artists capable of creating them were rare.

India ink, a fine steel nib, and a mind that could see things from angles the eye could not. That's what it took to create a fine birds-eye view and Henry Wellge had the trifecta.

In 1891 he wandered every street and alley, making hundreds of sketches on the ground. Then he returned to his drawing board to move the perspective skyward and assemble the mass of drawings into what you see here.

His view of Fort Worth is glorious in its detail.

It even shows the Spring Palace, where Fort Worth hosted an annual exhibition of farm and forest products. What makes that odd is that the structure burned several months before this view was completed. It was included because city fathers had promised to rebuild it.

Henry Wellge could see things that weren't there and draw them as well as things that were.
Some close-up views from 1891: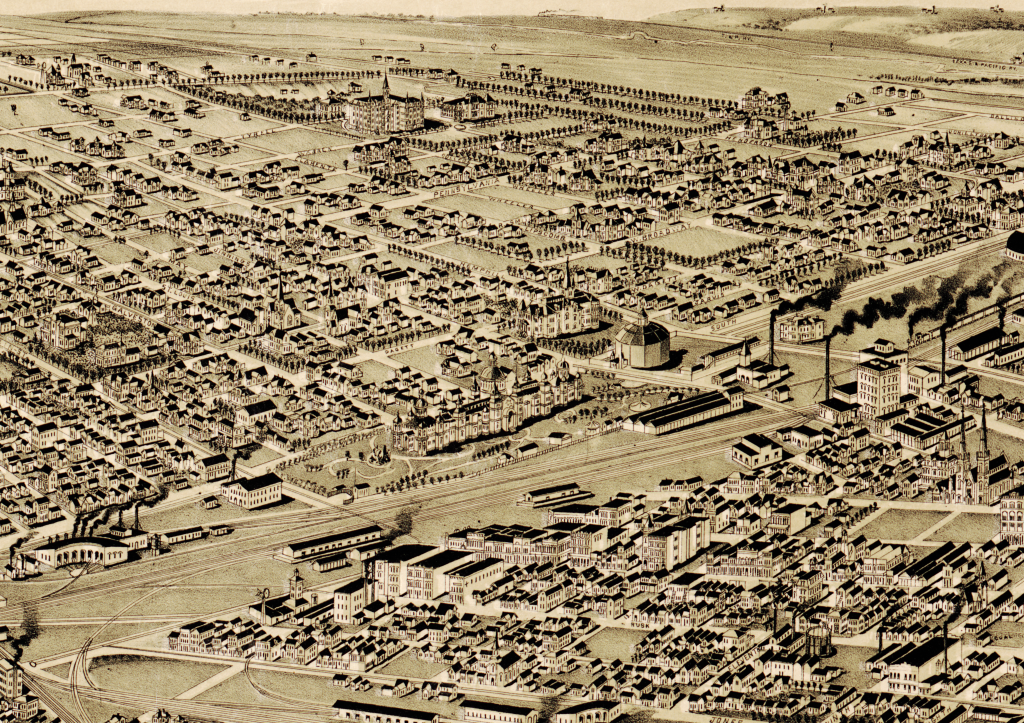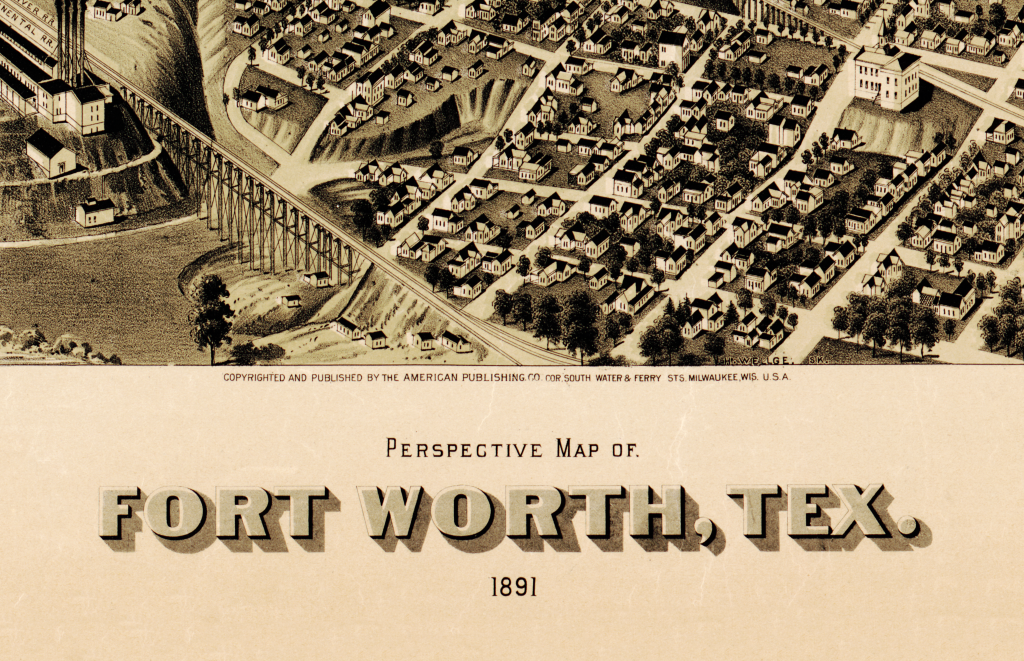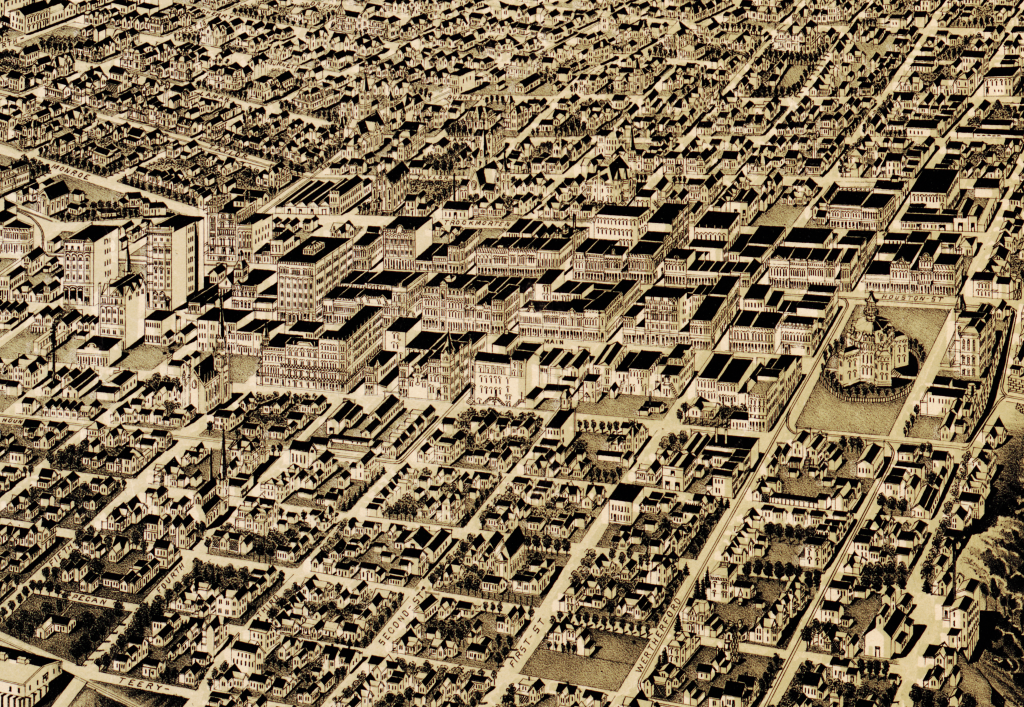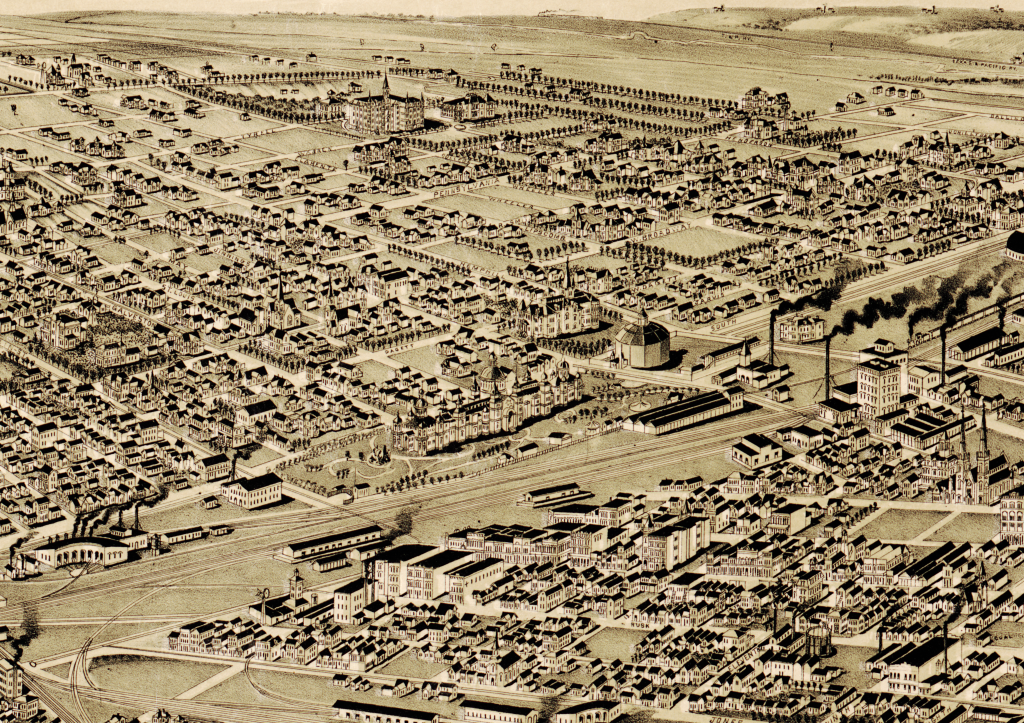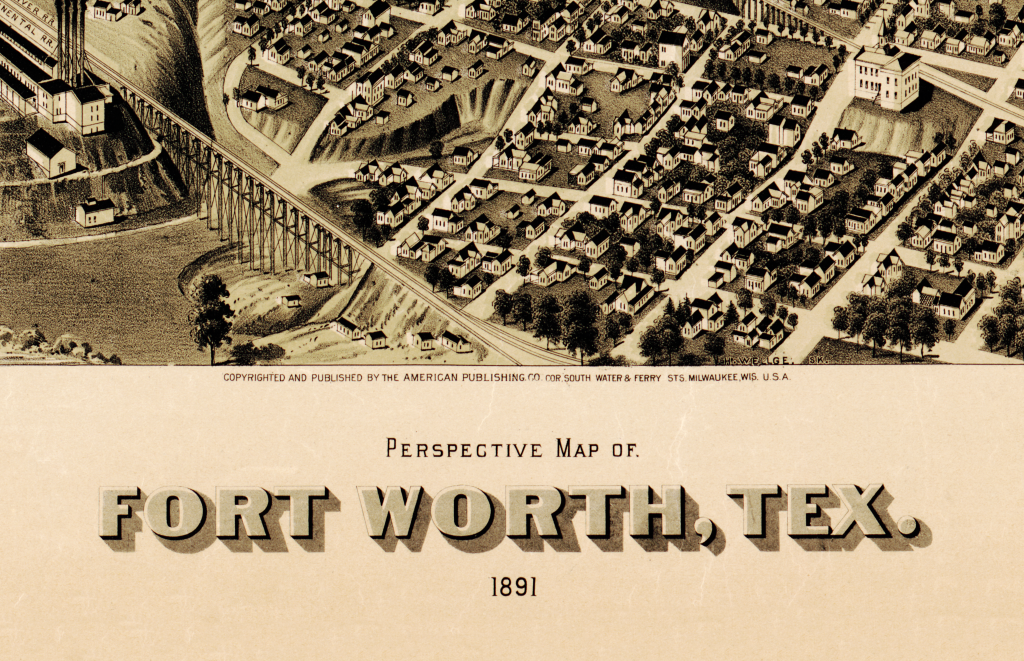 Get your copy of this great map at a very special price...
(Special offer ends soon)
38.5 by 24 inches
Limited Edition of 254 Copies
Each one is hand-numbered
This is a high quality fine-art print.

The paper is acid free, cold press cotton watercolor with an elegant ever so lightly textured finish. This surface allows the inks to 'bite', reproducing the shading and tonality of the original map vividly, beautifully, and exactly.

The inks are guaranteed color-fast for 80 years, which means you won't need to lay out the extra money for UV glass. You can hang your map in direct sun and it will be just as bright when they are passed on to the next generation it is the day it ships.

It's an instant heirloom. Get yours before they're gone...and get one to give to a friend. He'll owe you!
Shipping is $5 for this item.
Ships within 3 business days.
Ships in a sturdy tube.
Guarantee: If you don't love it, we will buy it back. No time limit.