Houston in 1891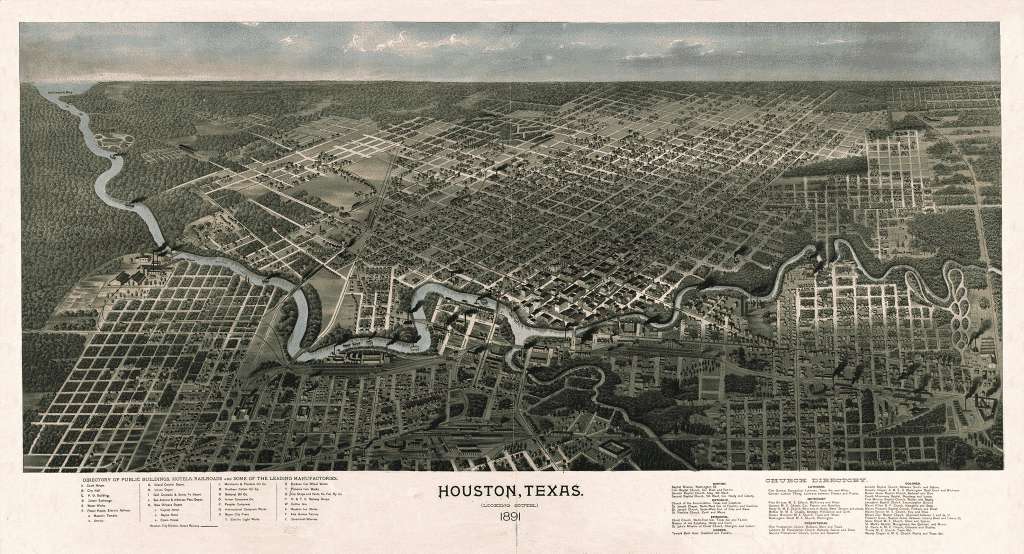 We were reluctant to produce this map.

Not because it isn't great. It's probably the best nineteenth century view of Houston. And not because people wouldn't want it. Our customers have always loved our Houston offering.

We were reluctant because to do it right, it needed to be big, and we wondered if you would want a map this big. Plus we needed to invest in new equipment to handle it.

How big? It measures almost four feet across. 45 by 24 inches to be exact.

So we took a leap of faith and just did it.

We decided we had to because it's such a fantastic view of Houston on the cusp of going from large town to major city.

It's also incredibly rare. Only the Amon Carter Museum and Library of Congress hold copies.
Houston: population 28,000


As I said, Houston was on the eve of explosive growth. Before the next census, the population of the Bayou City would grow by sixty percent percent.

Though the ship channel was still two decades away, shallow draft vessels could already bring their cargoes up from Gulf right to the foot of Main Street.

So Many Great Details


See the 1883 Victorian gothic courthouse (demolished in 1908), the Capital Hotel where the Congress of the Republic of Texas convened (now the site of the Rice Hotel), the Magnolia Brewery (the taproom is now the Magnolia Ballroom).


If your ancestors were in Houston in 1891, and you know their address, you will be able to pick out your ancestral home on this map. The artist, A. L. Westyard, was that committed to detail.

It's a feast for the eyes. There's just so much here for them to take in.
Before you order, I want to reiterate that this is a BIG map. It measures 45 inches from edge to edge.
Here's the same view today: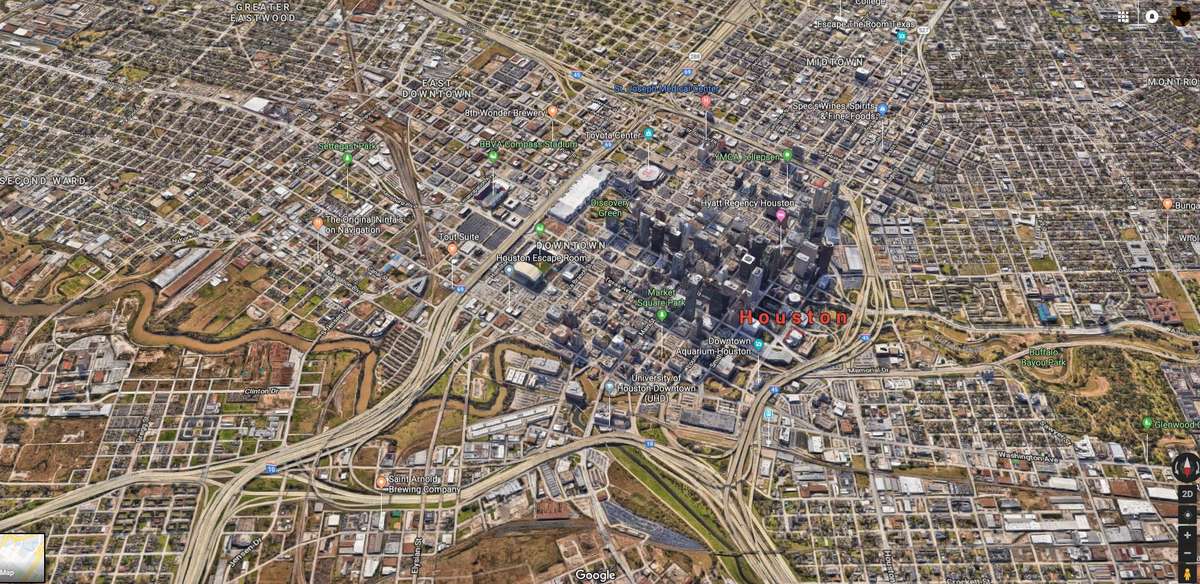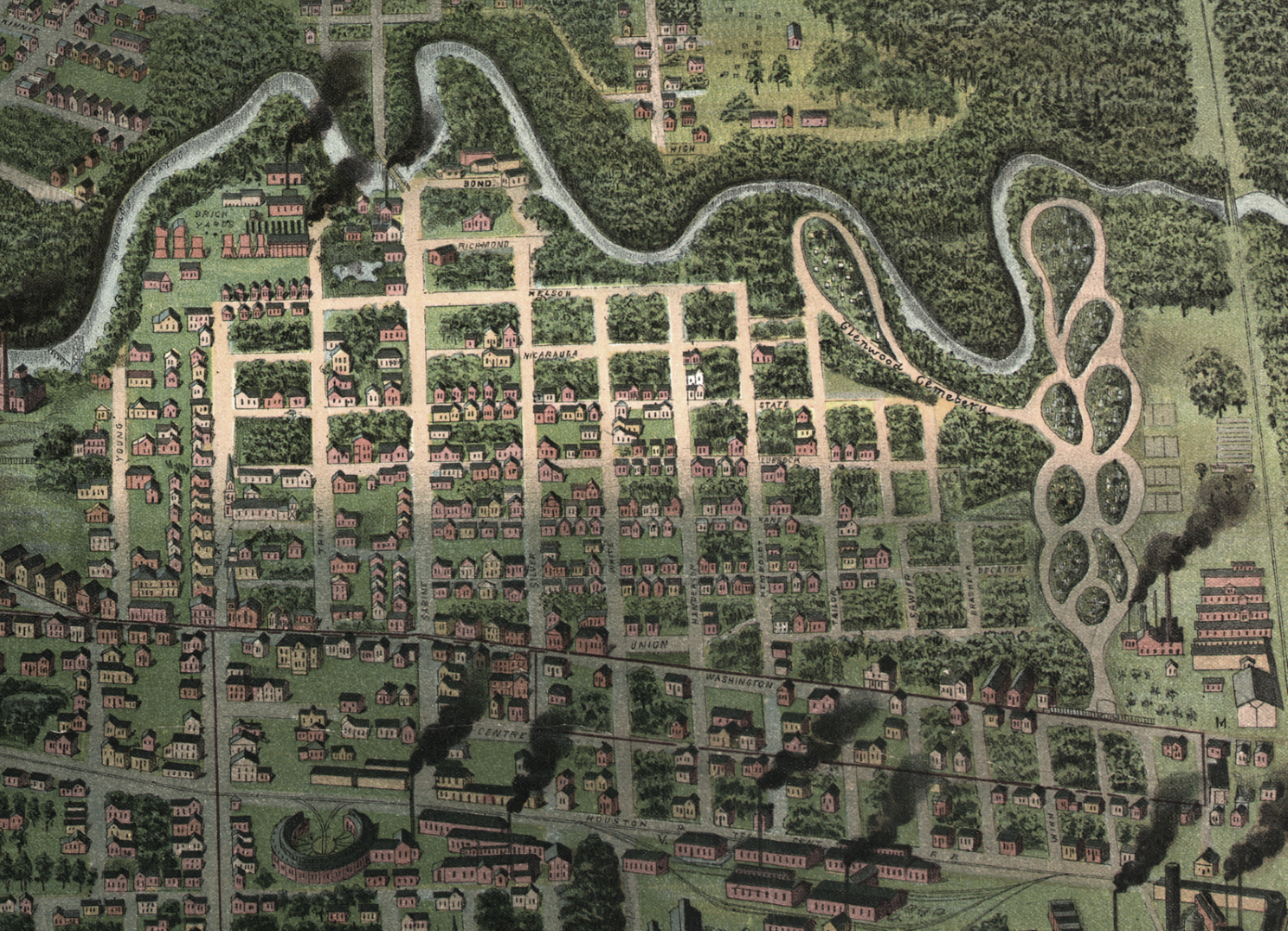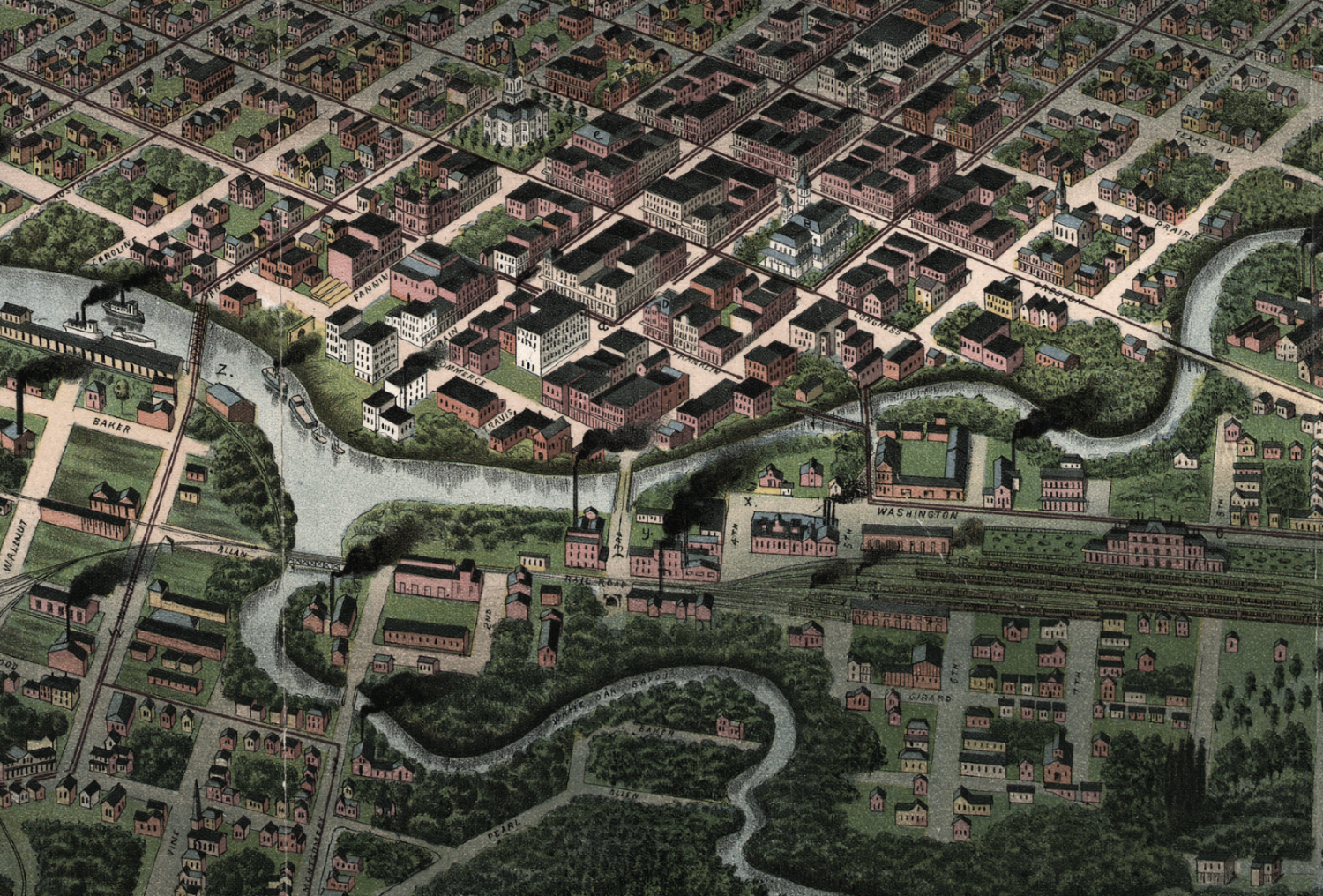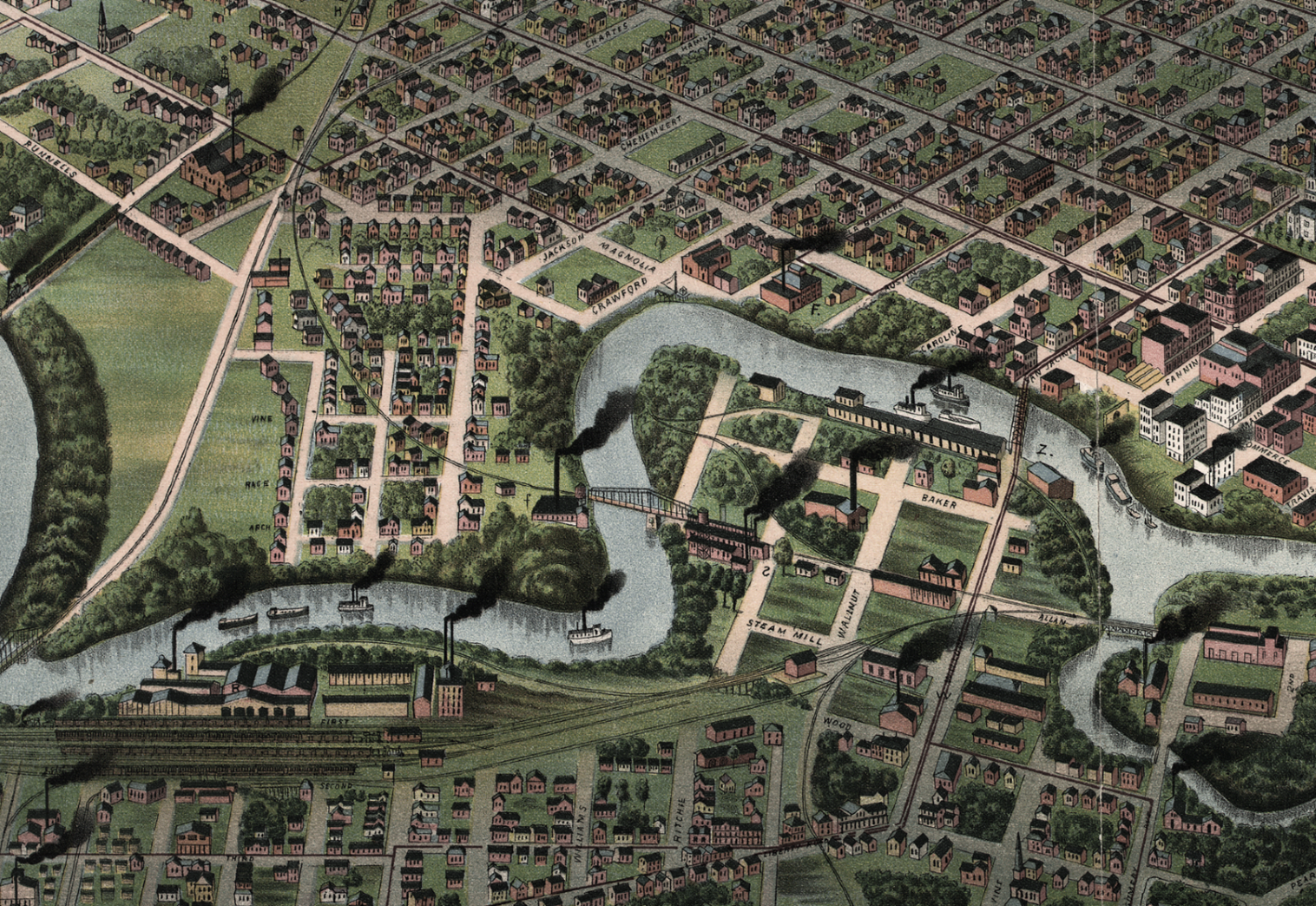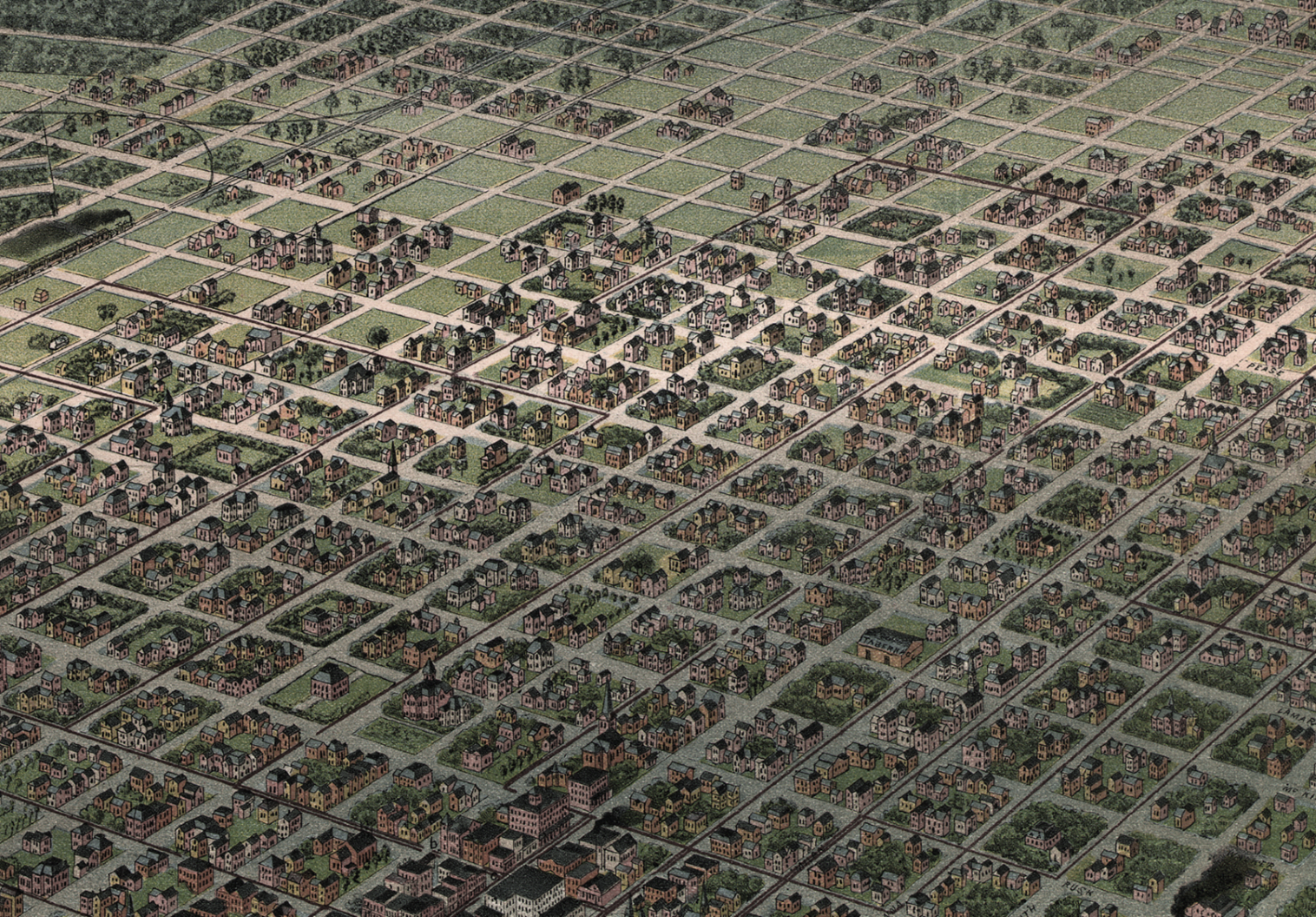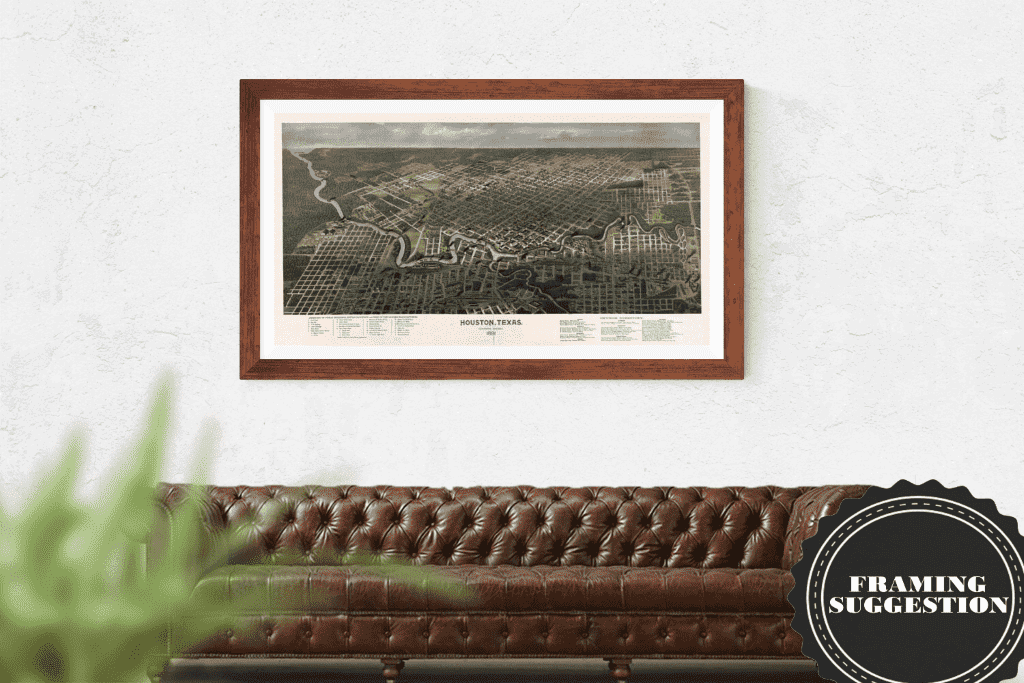 45 by 24 inches.
On heavyweight fine-art paper.
Museum quality.
This is a museum quality reproduction.

The paper is heavyweight and acid free, created for fine-art prints. It has an elegant ever so lightly textured finish that allows the inks to 'bite', reproducing the shading and tonality of the original map vividly, beautifully, and exactly.

The inks are guaranteed color-fast for 80 years, which means you won't need to lay out the extra money for UV glass. You can hang your map in direct sun and it will be just as bright when they are passed on to the next generation it is the day it ships.

It's an instant heirloom. Get yours before they're gone...and get one to give to a friend. He'll owe you!
Shipping is $5 for this item.
Ships within 3 business days.
Ships in a sturdy tube.
Guarantee: If you don't love it, we will buy it back. No time limit.