REMEMBER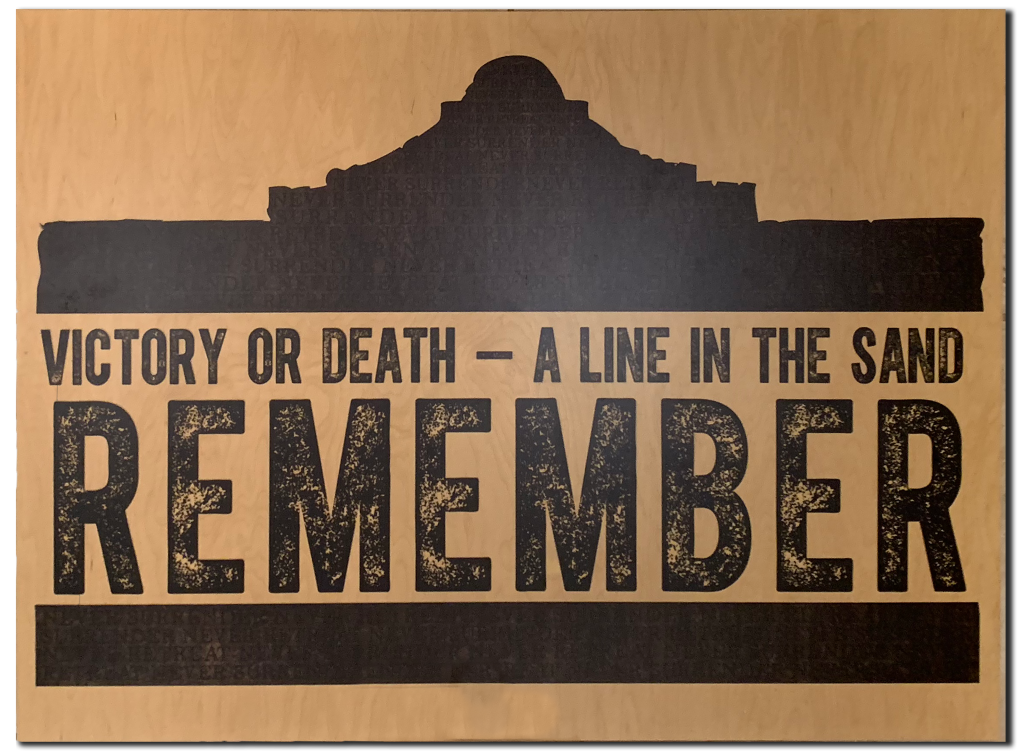 Victory or Death. A line in the sand. Remember the Alamo!

The whole world knows them, but they are tattooed on your Texas soul.

This image speaks for itself. And on your wall it will speak for you, telling the world what you believe is important.

What you see here is the silhouette of the Shrine to Texas Liberty and the battle cry of San Jacinto on a half-inch thick maple wood panel.
A Subtle Message


On close inspection your visitors will see "Never Surrender Never Retreat" repeated fifty-three times within the Alamo silhouette.

The grain of the wood showing through creates a beautiful effect.
40 by 30 inches


This has been a long time in the making, but the result was well worth the time and effort.

It's 40 by 30 inches. The edges are finished, so no frame is required.

All you have to do is uncrate it and hang it on your wall.

Yes, it ships in an actual wooden crate.

That's the only way we can get to you safely. In our shipping experiments, the weight of the piece was just too much for cardboard and styrofoam.

The cost of the crate and shipping it to you in on us.

If you want something for your wall that impresses people, this is it.

It has a seriously high WOW factor.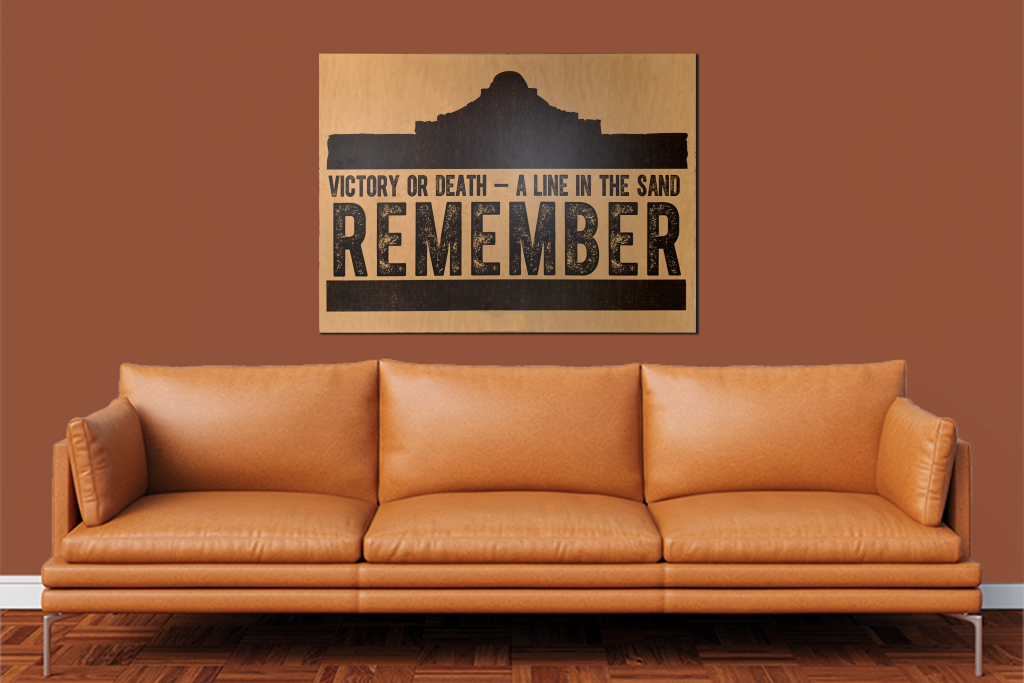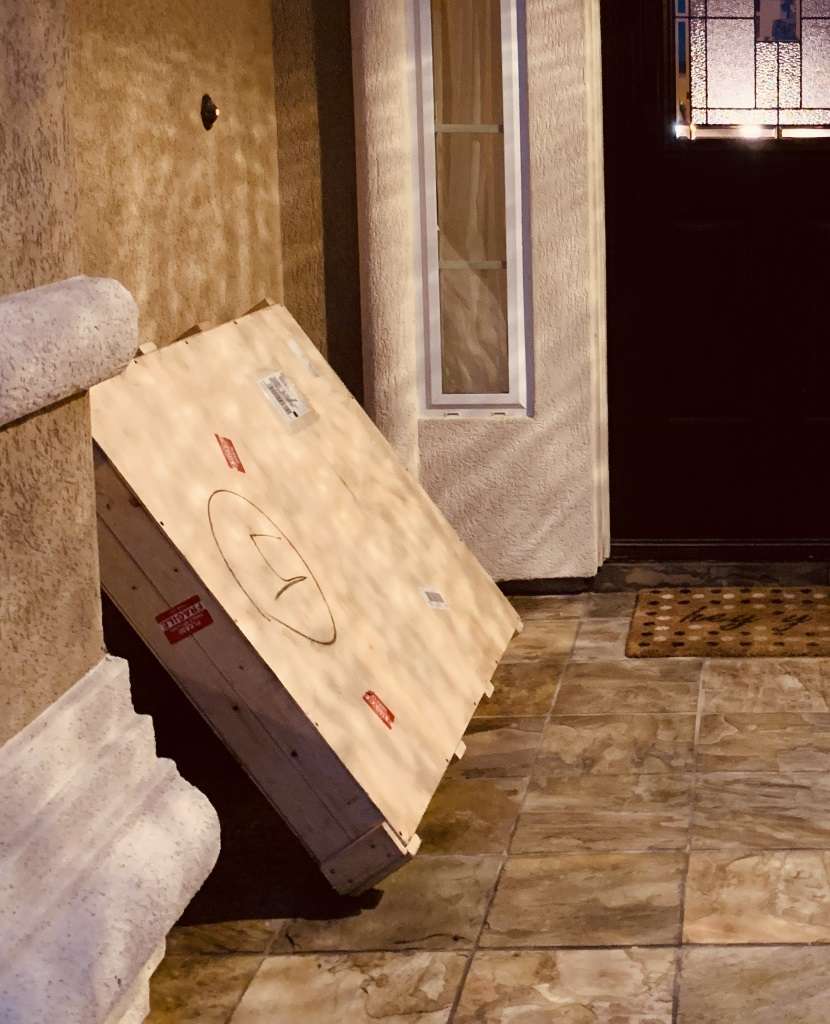 Ships in an actual crate
which makes a great coffee table for a man cave.
40 by 30 inches
Maple Wood Panel Print
Big, impressive, sturdy. We love these maple panels because they look amazing with both traditional and modern decor.
Shipping is on us.
Ships in a real-life crate - we pay for that because it's the only way to do the job right.
Allow three weeks for delivery.
Guarantee: If you don't love it, we will buy it back. No time limit.