San Antonio in 1891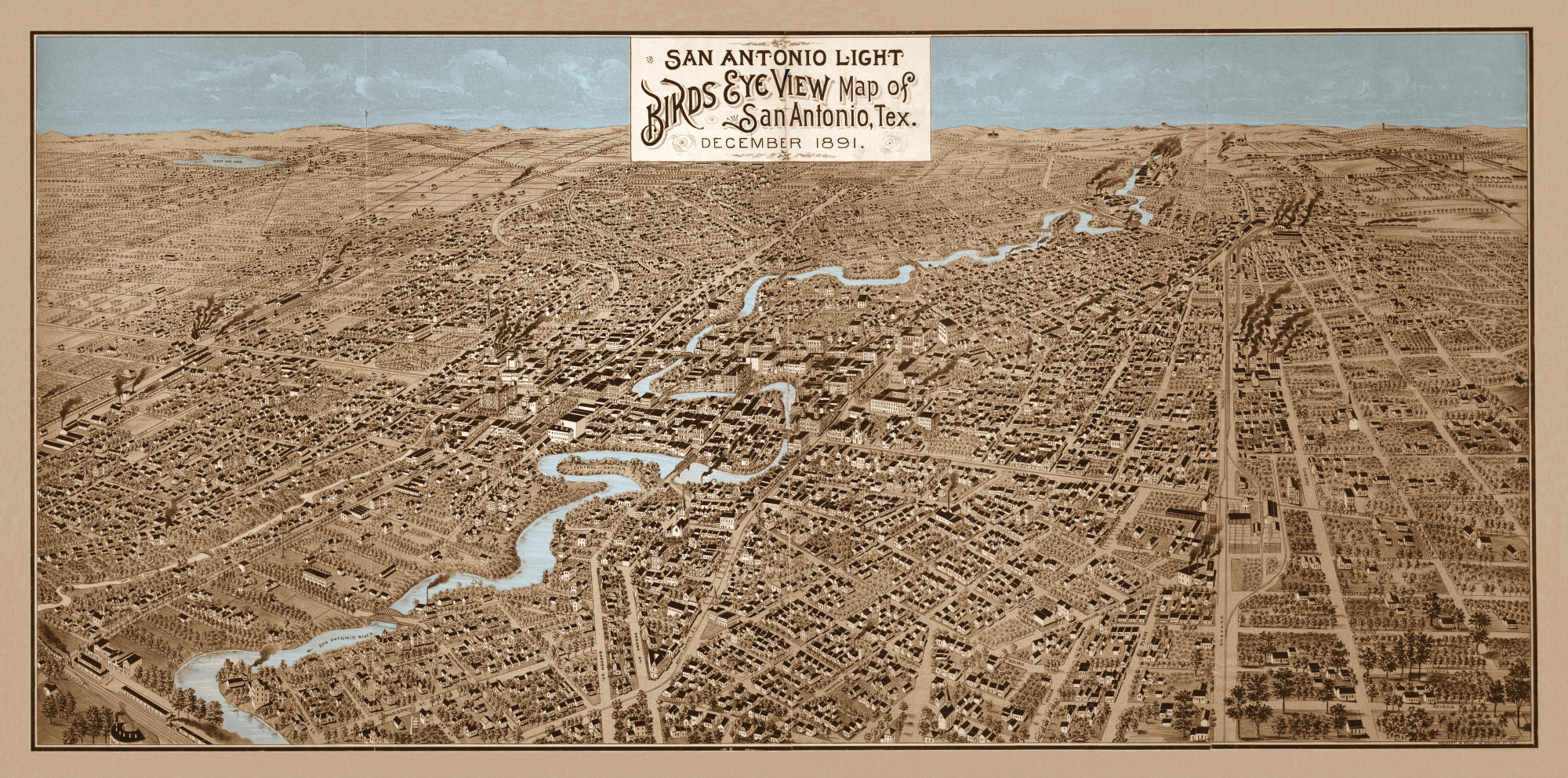 We were reluctant to produce this map. Not because it isn't great. It's probably the best nineteenth century view of San Antonio. And not because people wouldn't want it. Our customers have been asking for a great San Antonio map for years.

We were reluctant because to do it right, it needed to be big, and we wondered if you would want a map this big. Plus we needed to invest in new equipment to handle it.

How big? It measures almost four feet across. In fact it's the exact same dimensions as the original. 48.5 by 24 inches.

The reason it's that size is due to its origin. It was published in a special issue of the San Antonio Light in December of 1891. Readers opened that issue of the paper to find this beautiful lithographic map of their city as the centerfold.

That's also why it's so rare. Being part of a newspaper, it was printed on newsprint, which is not meant to last. Only one copy has been sold at auction in the last ten years, and if you want an original, you better be prepared to wait another decade, and then write a five figure check.

So Many Great Details


The management of the San Antonio Light was wise enough to hire the best lithographic firm in the South to do the work.

Koekert & Walle was a New Orleans firm known for their colorful Mardi Gras float prints. The eye for detail required to do that work shows in this map.

Take a look at Alamo Plaza planted with palms and the Long Barrack "enhanced" with Hugo & Schmeltzer's wooden facade.

This must be what they mean by a feast for the eyes. There's so much here for them to take in.

Before you order, I want to reiterate that this is a BIG map. It measures 48.5 inches from edge to edge.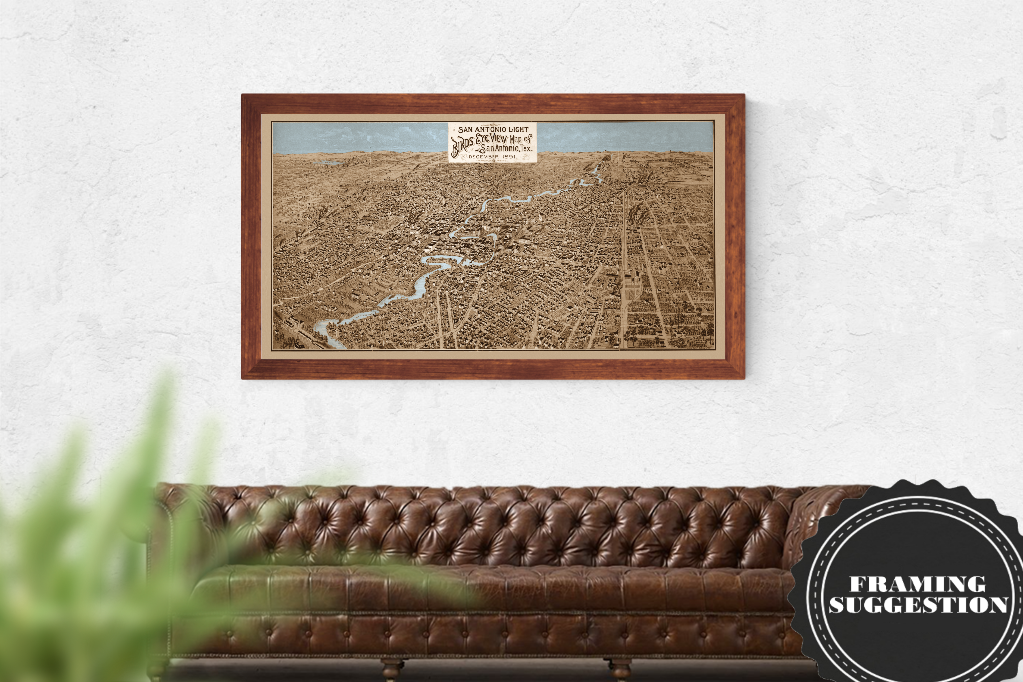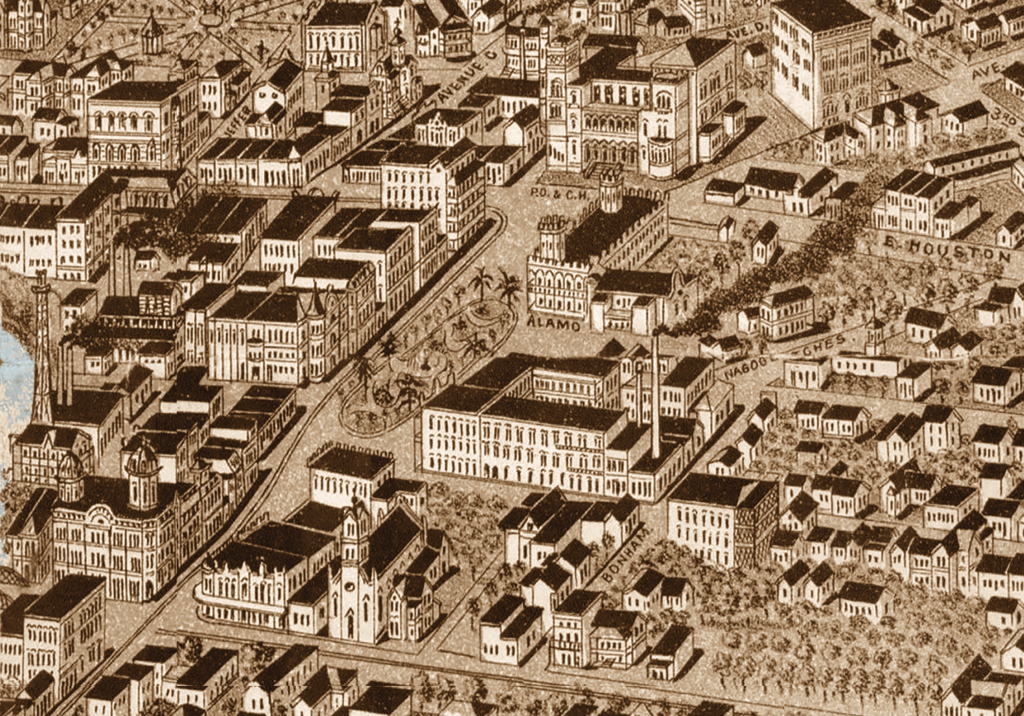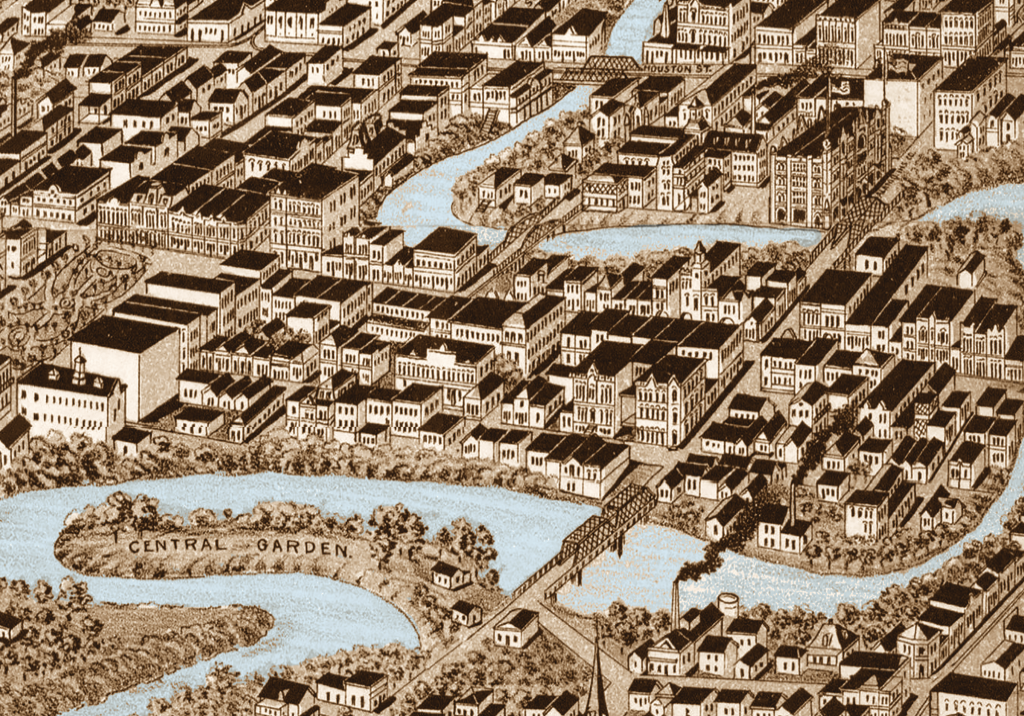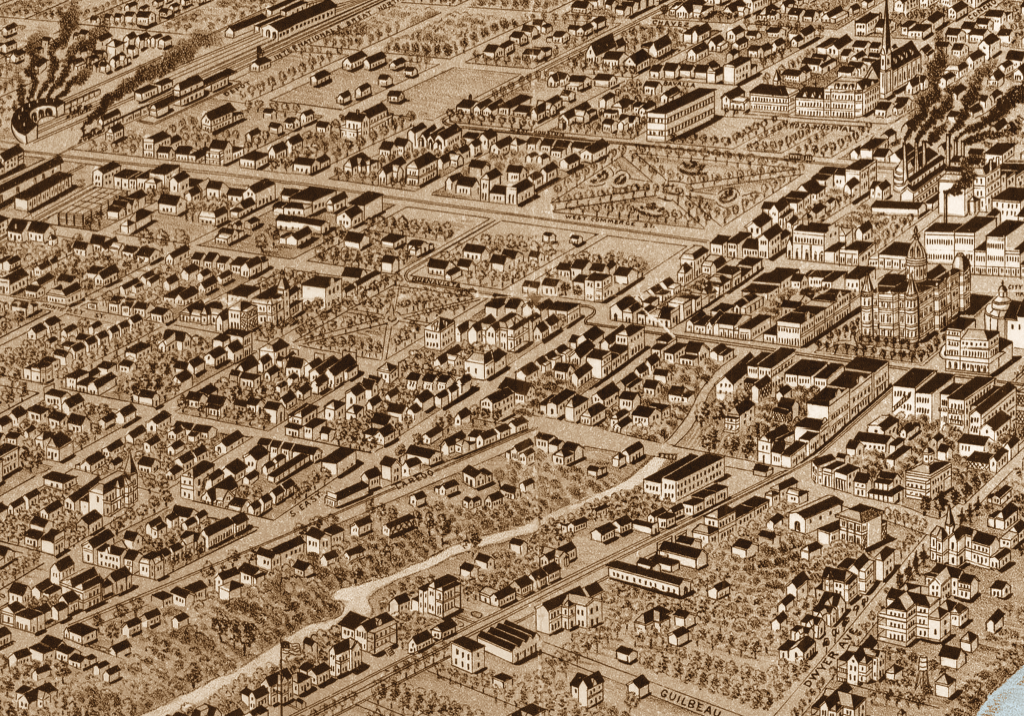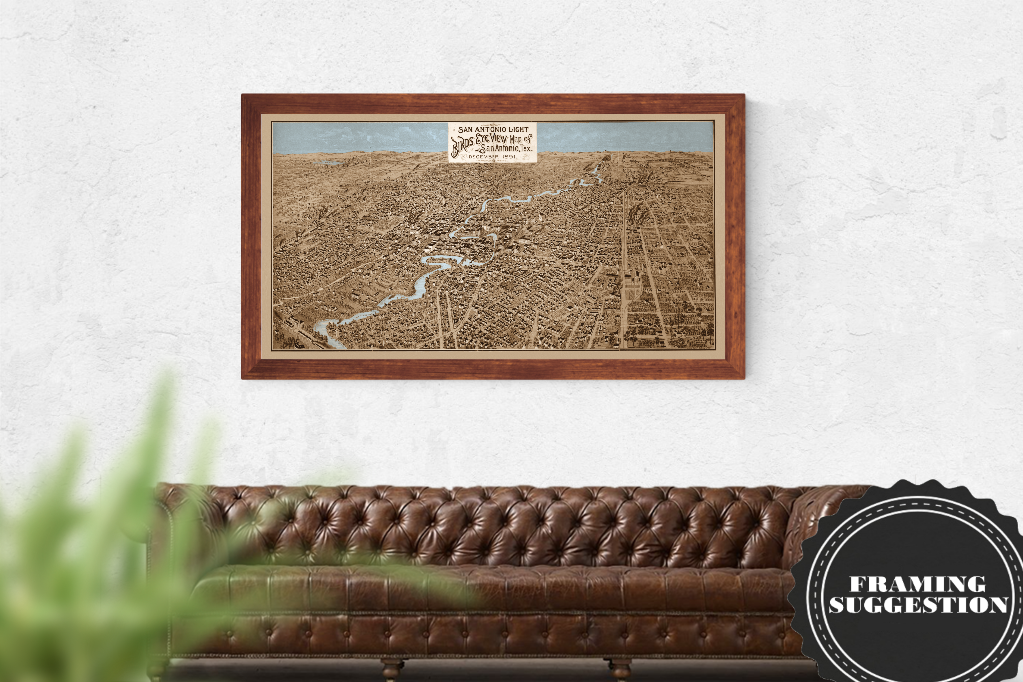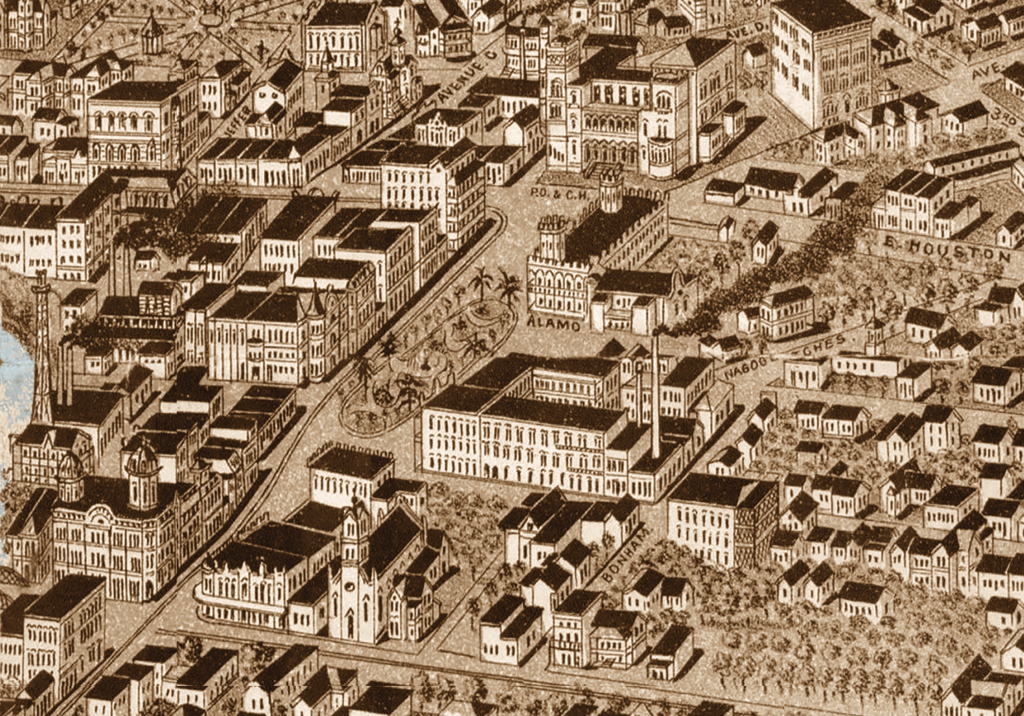 48.5 by 24 inches
On heavyweight fine-art paper
100% acid free
Your heirs will fight over it
This is a high quality fine-art print.

The paper is acid free, cold press cotton watercolor with an elegant ever so lightly textured finish. This surface allows the inks to 'bite', reproducing the shading and tonality of the original map vividly, beautifully, and exactly.

The inks are guaranteed color-fast for 80 years, which means you won't need to lay out the extra money for UV glass. You can hang your map in direct sun and it will be just as bright when they are passed on to the next generation it is the day it ships.

It's an instant heirloom. Get yours before they're gone...and get one to give to a friend. He'll owe you!
Shipping is $5 for this item.
Ships within 3 business days.
Ships in a sturdy tube.
Guarantee: If you don't love it, we will buy it back. No time limit.