The First Official Map of Texas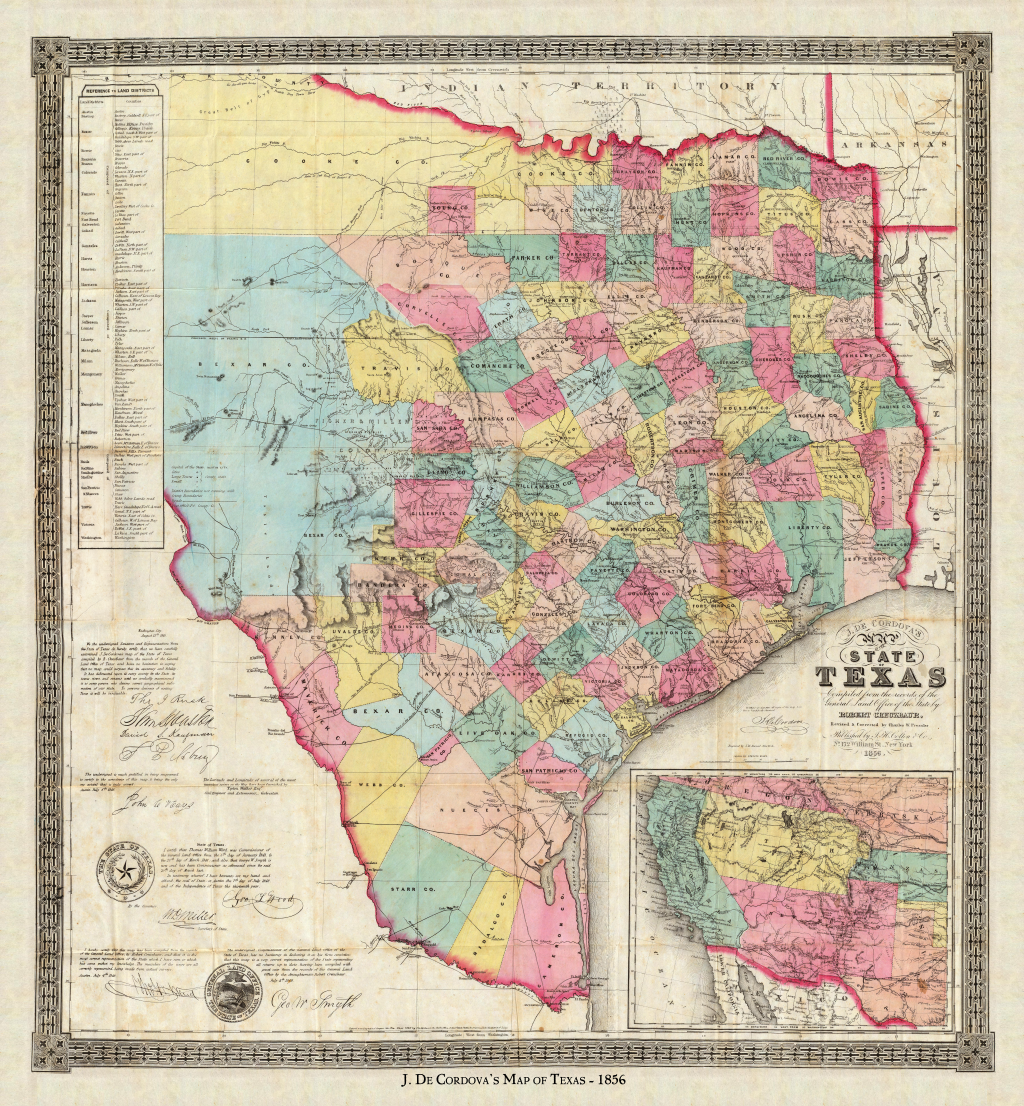 When a copy of Jacob De Cordova's map of Texas was put on the auction block in 2015, bidding closed at $149,000.

There are a number of reasons for the giant price.

First and foremost is it's rarity. The number of known copies can be counted on a single hand with no need for the thumb. And only one had been offered for sale in the previous fifty years.

Then there is it's importance.

It was the first map of Texas to be given the blessings of the governor and land commissioner. Not only that, it had the endorsement of Senators Rusk and Houston, plus it received a testimonial from Texas Ranger Captain Jack Hays (who was also a surveyor and knew a thing of two about making maps.)

The man responsible for the map is as interesting as the map itself.

It could even be said that Jacob De Cordova was the best cheerleader Texas ever had.

He was Jewish, born in Jamaica, and schooled in England. In 1834 he returned to Jamaica and founded the Kingston Daily Gleaner, which is still published today. By 1836 he was in New Orleans shipping much needed supplies to Texas during the struggle for independence.

In 1839 he settled in Galveston, and later moved to Houston. Within a few years he had acquired title to over a million acres and set out to attract settlers to Texas. He lectured about Texas in all the major cities back east and even crossed the Atlantic in an effort to get industrialists to invest in the Lone Star State.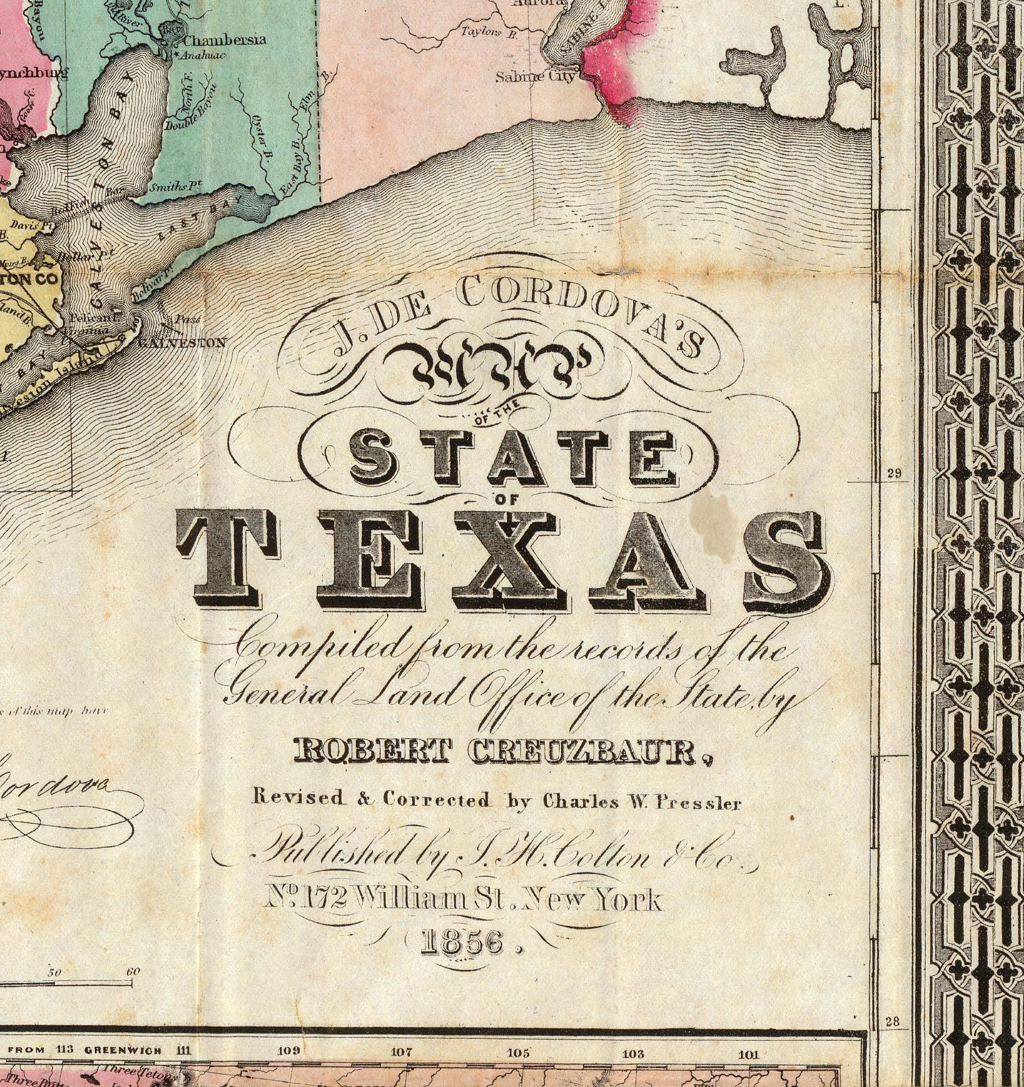 In 1849, he and George Erath laid out the city of Waco, where they sold one acre town lots for five dollars.

Back to the map...

De Cordova knew an accurate map would be a valuable tool in encouraging settlement, so he commissioned surveyor Robert Creuzbaur to compile a map from the records of the General Land Office. The result, which you see here, would be the basis of most Texas maps for the next thirty years.

Sam Houston praised it on the floor of the senate and Jack Hays called it, "...the only one extant that is truly correct."

Our limited edition reproduction is of the 1856 edition which featured a distinctive border. We think it's the most handsome edition.

An interesting detail:


I looked at this map probably a hundred times before I noticed that De Cordova had set the word "map" in the title in Hebrew. Apparently I'm not the only one. I can't find mention of this interesting detail in any of the references.


24 by 26 inches
Limited Edition of 254 Copies
Each one is hand-numbered
This is a fine art reproduction of the highest quality.

It is on acid free, heavyweight 100%, cotton fine-art paper with an elegant linin finish. This surface allows the inks to 'bite', reproducing the shading and tonality of the original map vividly, beautifully, and exactly.

The inks are guaranteed color-fast for 80 years, which means you won't need to shell out the extra money for UV glass. You can hang your map in direct sun and it will be just as bright when it is passed on to the next generation as it is on the day you receive it.

It's an instant heirloom. Get yours before they're gone...and get one to give to a friend. He'll owe you!


Shipping is $5 for this item.
Allow two weeks for delivery.
Ships in a sturdy tube.
Guarantee: If you don't love it, we will buy it back. No time limit.