The Lord's Prayer - Nineteenth Century Print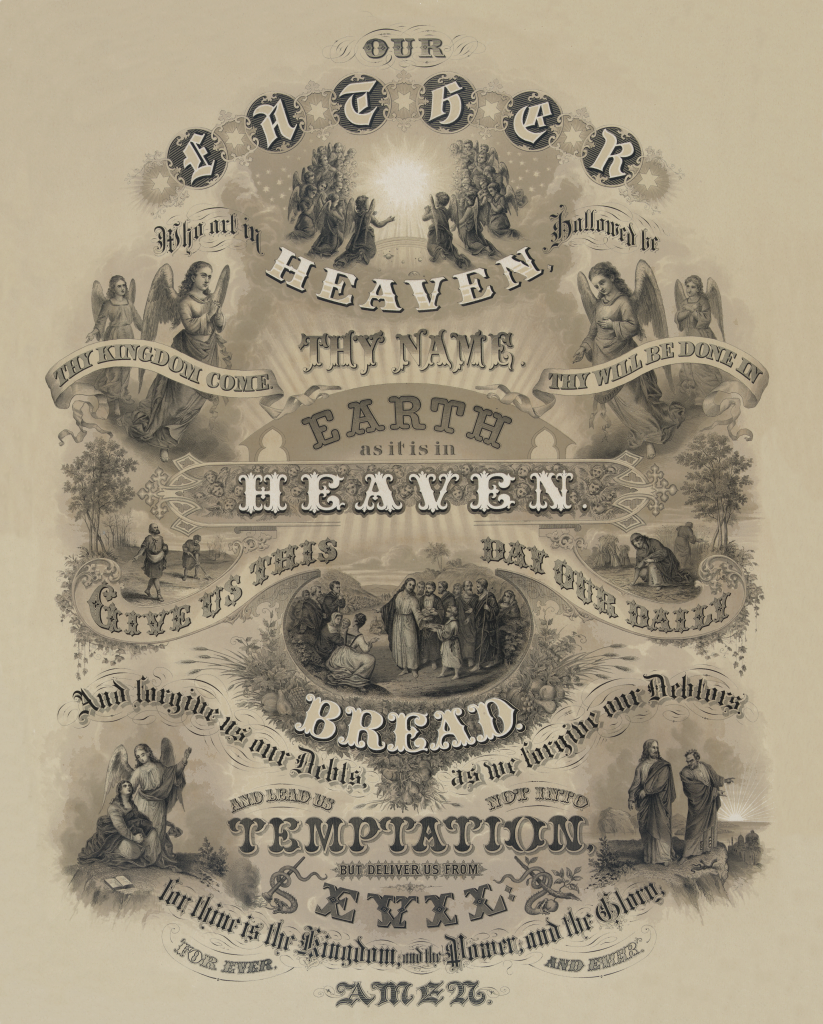 This isn't a work of Texas history (our area of expertise).

We just came across it while doing research and thought it was beautiful.


We reproduced it for ourselves and thought you might like it too.


This lovely presentation of the Lord's Prayer was produced by Hoen & Company of Baltimore during the centennial year of 1876.

They had won the grand prize for artistic lithography at the Centennial Exhibition in Philadelphia that same year.


It was an era when Americans thought pictures hung on their walls should not only treat the eye, but minster to the the soul as well.

We made it 18 by 24 inches, so it fits in a standard size frame, which makes framing easy and inexpensive.

It is something beautiful you can pass down to your kids and grandkids.


Thanks for reading.

If you would like a copy, just scroll down and click the button.

~


18 by 24 inches
On heavyweight fine-art paper
An instant heirloom
This is a high quality fine-art print.

It is on acid free, heavyweight fine-art paper with a subtle linen texture. This surface allows the inks to 'bite', reproducing the shading and tonality of the original vividly, beautifully, and exactly.

The inks are guaranteed color-fast for 80 years, which means you won't need to lay out the extra money for UV glass. You can hang your map in direct sun and it will be just as bright when they are passed on to the next generation it is the day it ships.

It's an instant heirloom. Get yours before they're gone...and maybe get one to give to a friend.


Shipping is $5 for this item.
Ships within three business days.
Ships in a sturdy tube.
Guarantee: If you don't love it, we will buy it back. No time limit.