The Texas Cowboy - 1886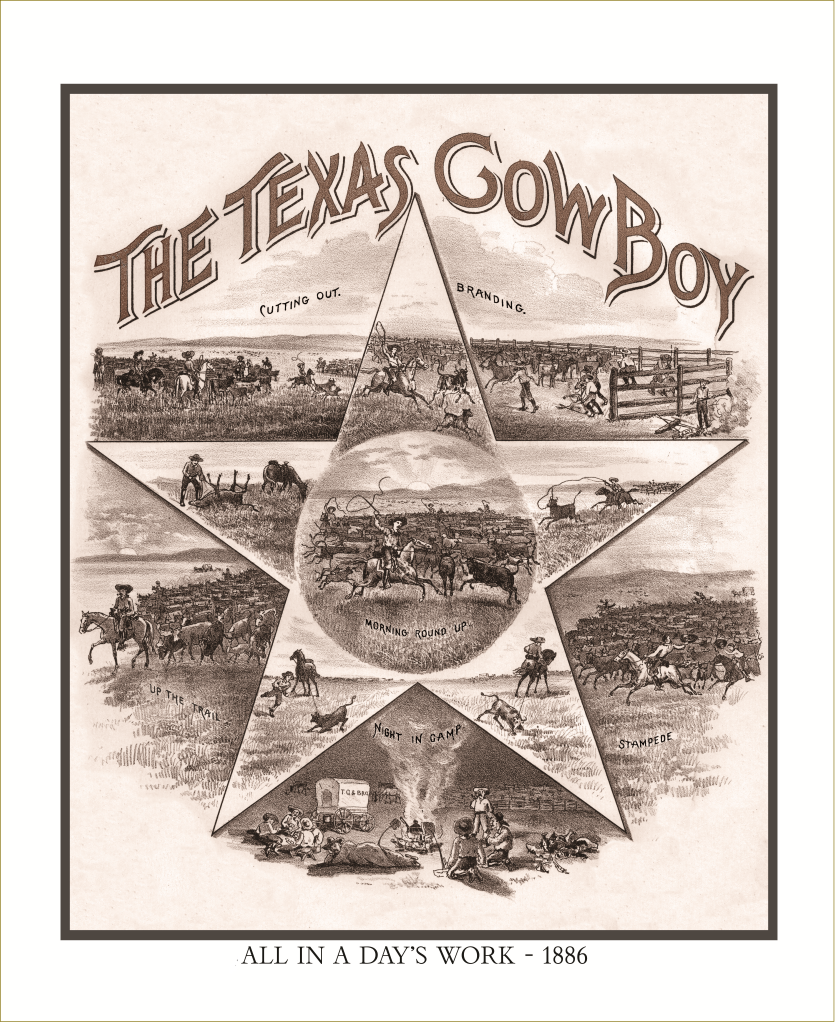 An image can't get any more Texas than this!

Very few people have ever seen this image. It was produced by an unknown artist in 1886 for the cover of a piece of sheet music published by Thomas Goggan, a Galveston music mogul.


He was obviously trying to catch the coattails of Charlie Siringo's huge success with his book, A Texas Cow Boy, published the previous year.


It's incredibly rare. There are only nine known copies. If artwork sold music, that might be a different story. For whatever reason the song was not a hit. From what we can discern 130+ years later, a single batch was printed and that was that.


Which is a shame, because in the last century, only a few academic types have laid eyes on this incredible piece of Texas iconography.


I wish I were better with words. I might be able to make you feel the impact of this print. It's a showstopper. It will make you smile every time you see it hanging on your wall. It's the kind of thing visitors stop to admire.


And it's big. 24 by 29 inches. And there are only 254 copies in the limited edition. That's one for each county in Texas.


Scroll down to order.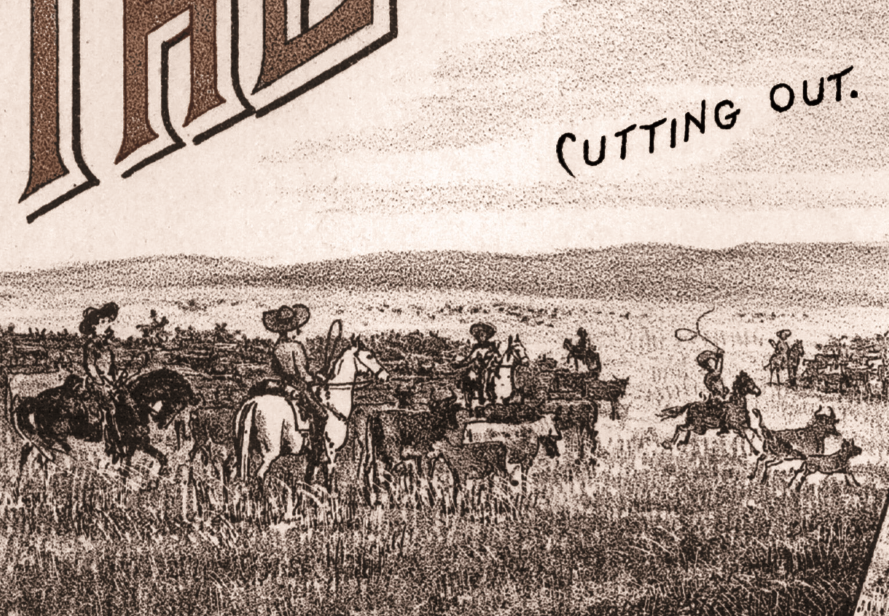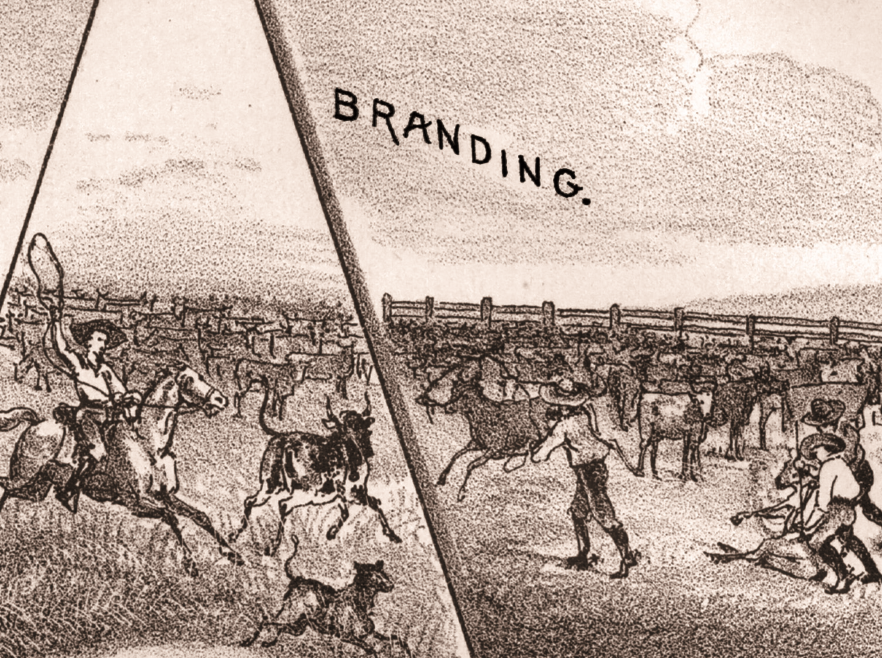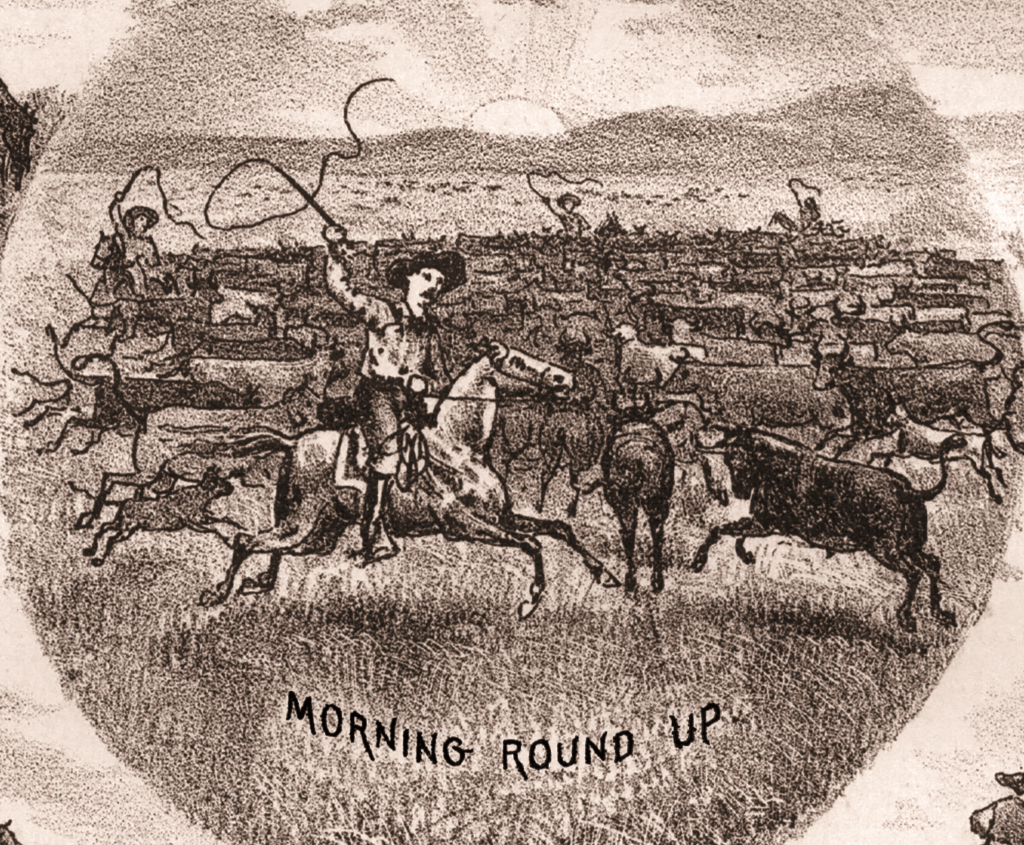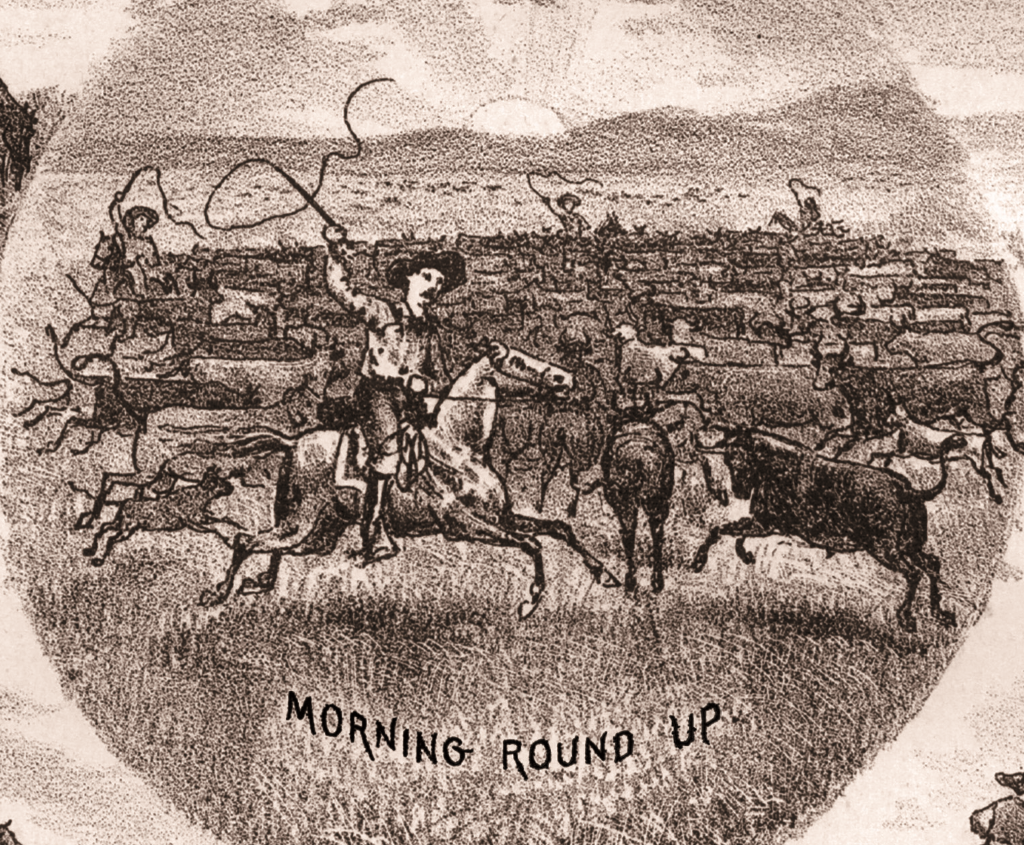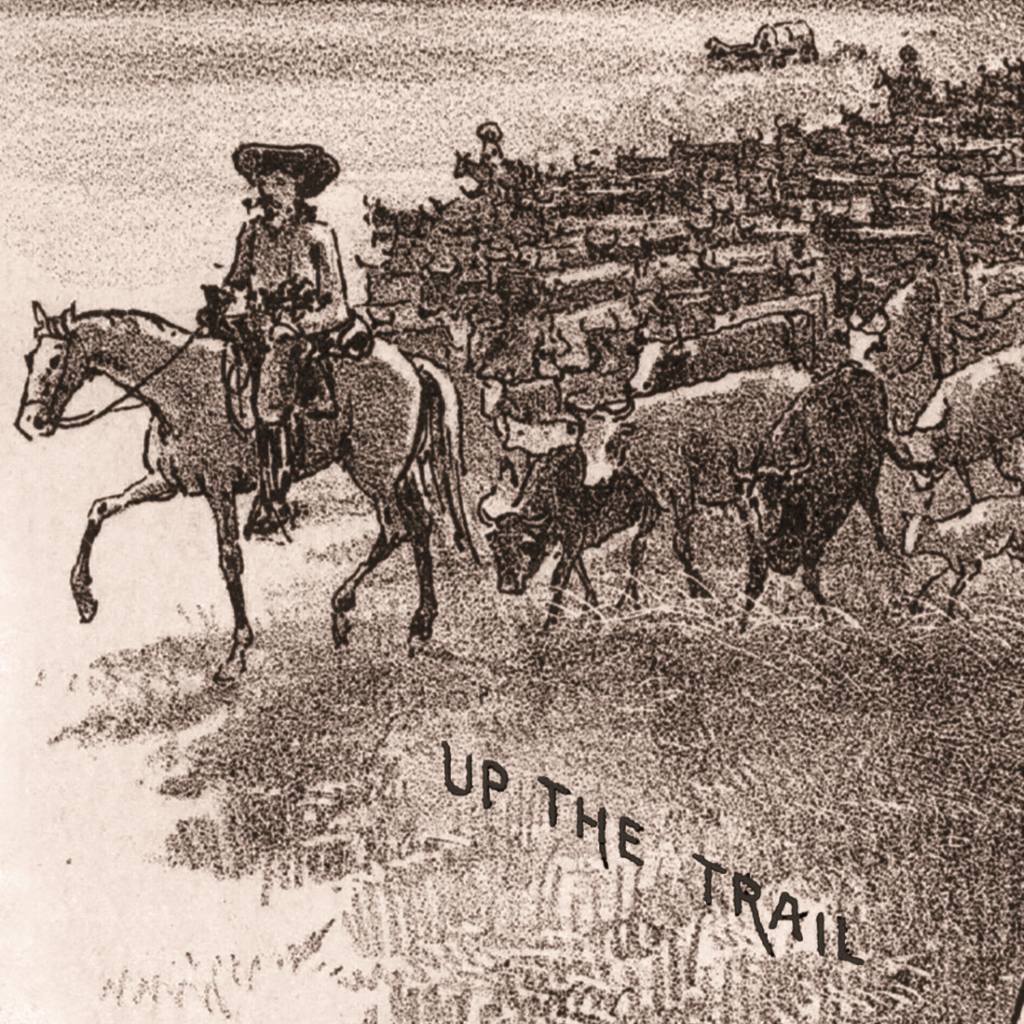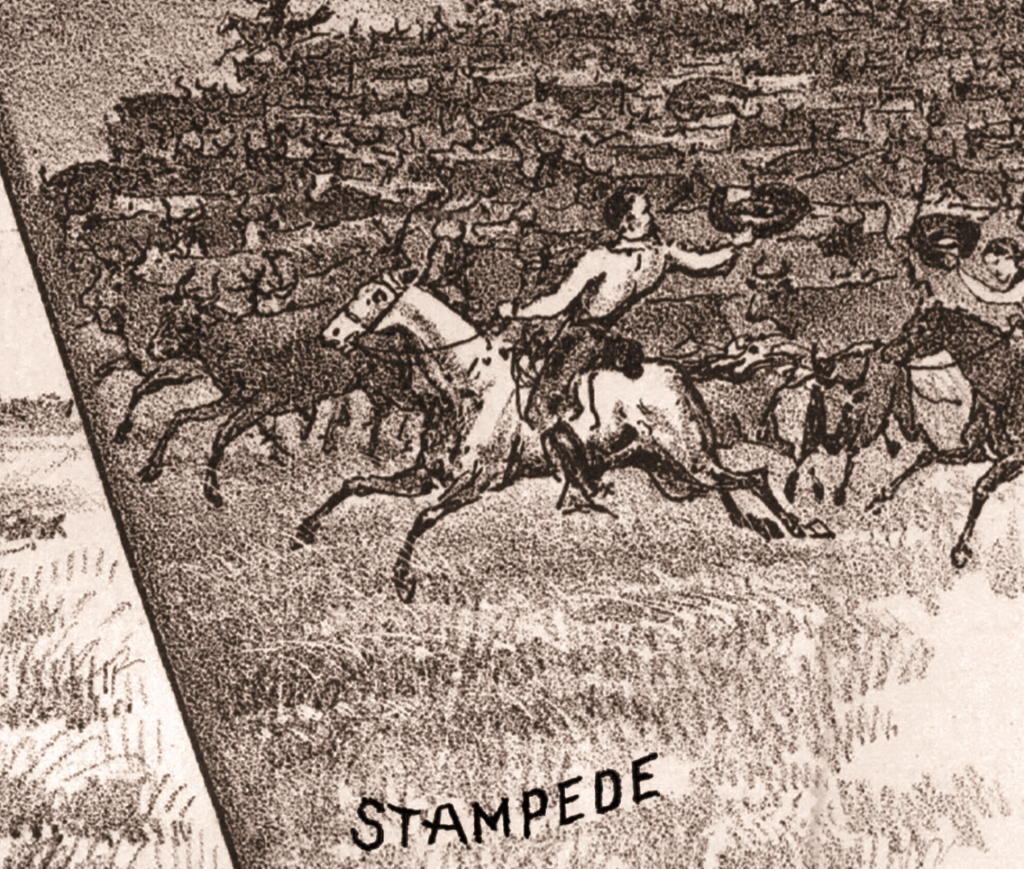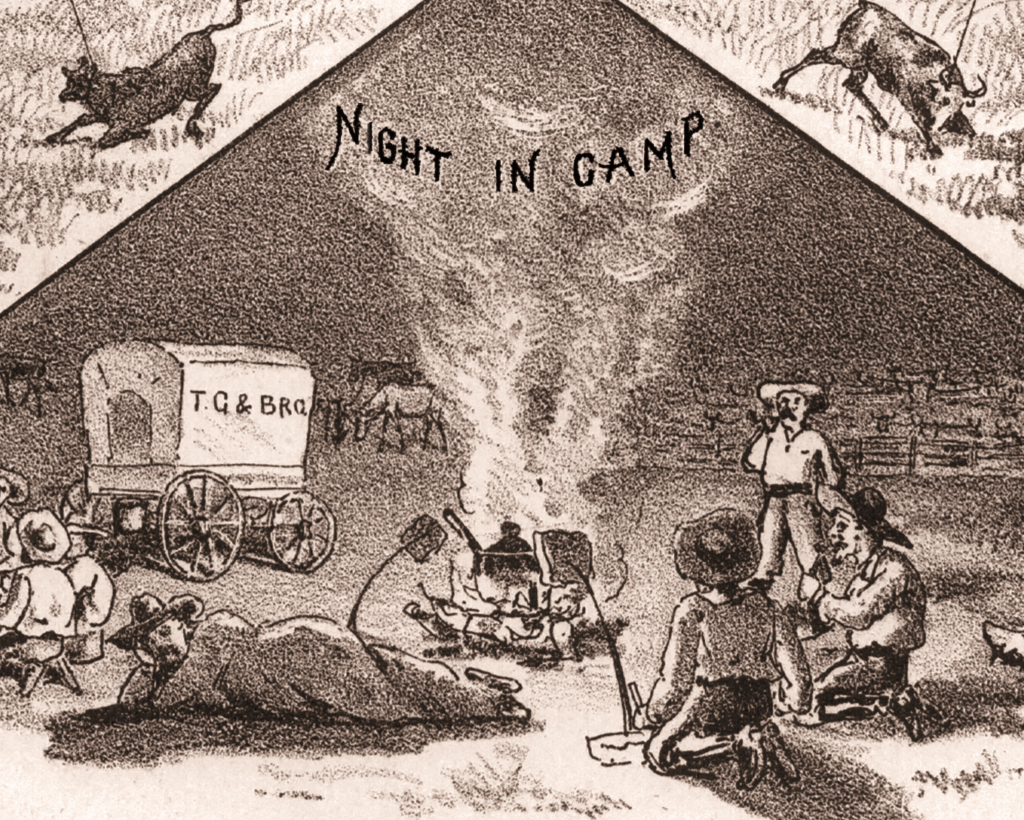 24 by 29 inches
Limited Edition Fine Art Print
Only 254 Copies
Each one is hand-numbered
This is a high quality fine-art print.

The paper is acid free, cold press cotton watercolor with an elegant ever so lightly textured finish. This surface allows the inks to 'bite', reproducing the shading and tonality of the original map vividly, beautifully, and exactly.

The inks are guaranteed color-fast for 80 years, which means you won't need to lay out the extra money for UV glass. You can hang your map in direct sun and it will be just as bright when they are passed on to the next generation it is the day it ships.

It's an instant heirloom. Get yours before they're gone...and get one to give to a friend. He'll owe you!


Shipping is $5 for this item.
Allow two weeks for delivery.
Ships in a sturdy tube.
Guarantee: If you don't love it, we will buy it back. No time limit.